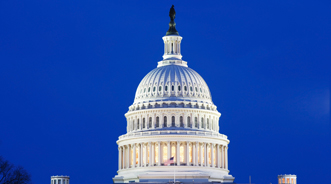 As seen on AutoRemarketing.com
Wed, 10/23/2013 – 01:58 | BANDON, Ore.
By Staff Writer Sarah Rubenoff
After a 16 day partial government shutdown ended last week, the effects on the economy as a whole may be evident — but the question of how the event has impacted the automotive industry is still a bit hazy.
CNW Research tackled this very concern in its latest Retail Automotive Summary, but CNW president Art Spinella agreed the short-term impact of the shutdown remains "cloudy."
Alec Gutierrez, senior analyst at Kelley Blue Book, told Auto Remarketing that new-vehicle sales in October will not take a significant hit.
"Through the first several weeks of October, new-vehicle sales have maintained a pace comparable to September, indicating that while the shutdown may have kept some consumers away from the dealership, most shoppers were undeterred," said Gutierrez.
"Overall, we expect industry sales to improve approximately 6-10 percent on a year-over-year basis, equivalent to 15.2-15.5 million SAAR."
But with the shutdown closing out at 16 days last Wednesday, CNW president Art Spinella pointed out a few trends, noting that the "government slowdown caused some serious reconsiderations of auto purchases."
As the average age of vehicles on the road hits 11 years, it seems once again that pent-up demand and increases in purchase postponenent are the themes of the day, given the impact the shutdown had on consumer confidence.
CNW likened the government shut down to a dam on a river, as the event caused pent-up demand to swell to 128,600 from September's 109,50.
"Effectively, the indication is that the mess in Washington D.C. kept people on their couches instead of in showrooms," Spinella said.
Now, we will have to wait and see if consumer confidence will bounce back or if those postponing their trip to the dealership may continue to wait.
To help answer this question, CNW took a look back at demand trends this year.
Since February, sales delays have declined consistently this year, falling from almost four months to 2.89 months in September. That said, during the government shutdown that number spiked to over 3.4 months, according to CNW data.
"It means those people who put off a vehicle acquisition are now planning to wait until next year to re-enter the marketplace," Spinella said.
And though Spinella said this may change a bit since the government has reopened, the approaching holidays might serve to push the auto purchase to the back of consumer's minds until January.
A CNW survey conducted after the government reopened last week showed the planned delay showed a small decline to 3.38 months, "but with the holiday season upon us, other financial considerations perk to the top of the budget demands," Spinella said.
He added, though, this brief slowdown should not be cause for concern as the use of credit continues to rise.
"So, the underlying condition is one of spending rather than saving. Auto sales should, if this holds, return to an upward movement in 2014," Spinella concluded.
One can also not get a full picture of the impact of the government shutdown on the automotive industry without turning their eyes to the federal government itself.
The retail-share of total sales in October has jumped to 63.5 percent, but Spinella says this is not because more consumers came to market.
In fact, this is attributed to the fact that the government shutdown put a hold on both contract and delivery federal government fleet purchases, "tipping existing sales toward retail," said Spinella.
Though this number is not expected to even out this month, Spinella said, "Expect retail deliveries to take a smaller share in November and December as fleet contracts are filled and new orders are processed."
John Paul Strong
John Paul Strong combines his two decades of automotive marketing experience with a team of more than 140 professionals as owner and CEO of Strong Automotive.
Stay in the fast lane
Get industry updates delivered
to your inbox