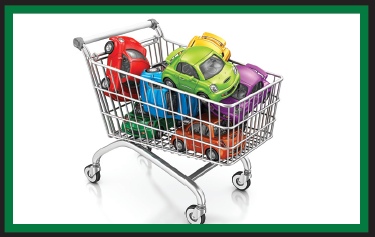 After years of having a major impact on the retail automotive landscape, TrueCar is now encountering major changes. This article is an attempt to answer what many dealers are now wondering:
What is life like after TrueCar?
The following comments and statements were made by our client who knew what life was like before TrueCar and now is living life after TrueCar.
Timeline
This dealer quit TrueCar on April 30, 2015, so these numbers are evident of a 90-day case study.
Lead Count
Leads went down and by a pretty steep amount. He said, "This was a positive in reality because my people were less burnt out on working leads that they knew had little opportunity at making good gross."
Gross Average
The front-end new car gross doubled. "Grosses went up dramatically as we changed our pricing model from feeling we had to be the lowest cost dealer to be effective. We discovered people still wanted to shop and buy from us even if we didn't set the lowest price metrics according to TrueCar." His gross average has remained more than double since quitting TrueCar. The new car gross in July was even more confirming of the move when the dealership's new car gross was higher than its used car gross.
Lost Business
Because TrueCar gives options to consumers, with one of those being "closest dealer," the comment was made, "We still get a lot of traffic off TrueCar but now we are in control of the deal because we aren't held to any price other than what is on our website."
Competition
One concern of this dealer was, "Would the competitor who is doing 100 TrueCar deals a month steal all of his business?" The answer was, "No. He still does the same type of volume and I still do the same – only with twice the gross." There are always going to be dealers who drop the prices for services like TrueCar. But this dealer discovered that if you handle the leads you are getting better, the rest takes care of itself.
Satisfaction
The best comment of the interview was, "TrueCar customers hardly ever have trades, don't want to buy any of my finance products and are very tough for my people to deal with. They want Ritz-Carlton service at TrueCar prices and I just couldn't stand it." He referred to TrueCar customers as "consumer thieves."
Attitude
The attitudes of his salespeople, finance people, and managers all went up beginning with the moment they dropped TrueCar. "Our people realized they weren't going to have to work as many money-losing scenarios and their increase in attitude was one of the biggest drivers in our profit doubling." Attitude can control a sales organization and this is living proof what it meant to this dealership.
Every store is different, every market is different and every customer is different, but in my opinion this comes down to what I call "working capacity." This dealership flew out of the gates after dropping TrueCar because it had a plentiful source of leads to mine and sell from. The dealership doubled and sustained higher gross due to better attitudes among the staff. It is following the process of a more holistic sale than a manufactured lead and the staff loves every minute of it.
Other Facts
In case anyone wants to poke holes in the reasoning – there aren't any. The store has been in business with the same owner for almost 40 years. Located in a fringe city outside a major metropolitan area, the dealership sells several thousand vehicles a year. The store is a multiple winner of factory awards for top performers and has a standalone used car operation.
John Paul Strong
John Paul Strong combines his two decades of automotive marketing experience with a team of more than 140 professionals as owner and CEO of Strong Automotive Merchandising.
Stay in the fast lane
Get industry updates delivered
to your inbox