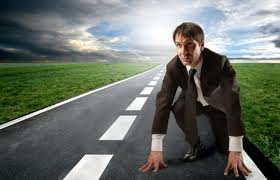 I heard this phrase the other day from a major manufacturer zone manager pertaining to how some of his dealers view the Internet. The topic dealt with their automotive SEO and SEM efforts. He was dismayed at how some dealers have the mentality that if you "set it" then you can "forget it" when it comes to your website. Part of the problem is there are not enough experts. Finding talent to work in eCommerce at the dealership level who can focus on technology rather than constantly cranking out deals is very limited.
The other problem comes from content creation being the biggest contributor to increased organic ranking. Cranking out fresh and custom (relevant) content is something that many at the dealership level do not have the time or the structure to do. There are few vendors out there that truly do supply custom content.
Video is another source that must be worked on diligently and ongoing. There's not a onetime fix-all approach to videos on a dealer's website that can be set and then forgotten about. This is something very difficult to pull off by most dealerships. There is very little that can be done in-house at a dealership to keep this initiative continuing.
Pay Per Click marketing is another area where you have to pay ongoing attention to bids, click through rates and daily budgets. Sure, some automated software can download active inventory and customize your PPC ads with price, model and trim specific details, but it still requires constant monitoring and continuous improvement in order to remain the most effective. There are many differing opinions on this matter, but in the end you have to study the facts, trends and look for keywords that are opportunities as great buying questions in order to stay ahead of the market.
Those familiar with automotive digital marketing know there's no such thing as set it and forget it. Your work is constantly evolving because your website has to keep up to continue to be a traffic generating machine. The better it's prepared, the better it will serve you. There are plenty of great tools available to maximize great traffic to a site, but there is no way you can be the most effective in the market if you have the set it and forget it mentality.
John Paul Strong
John Paul Strong combines his two decades of automotive marketing experience with a team of more than 140 professionals as owner and CEO of Strong Automotive.
Stay in the fast lane
Get industry updates delivered
to your inbox