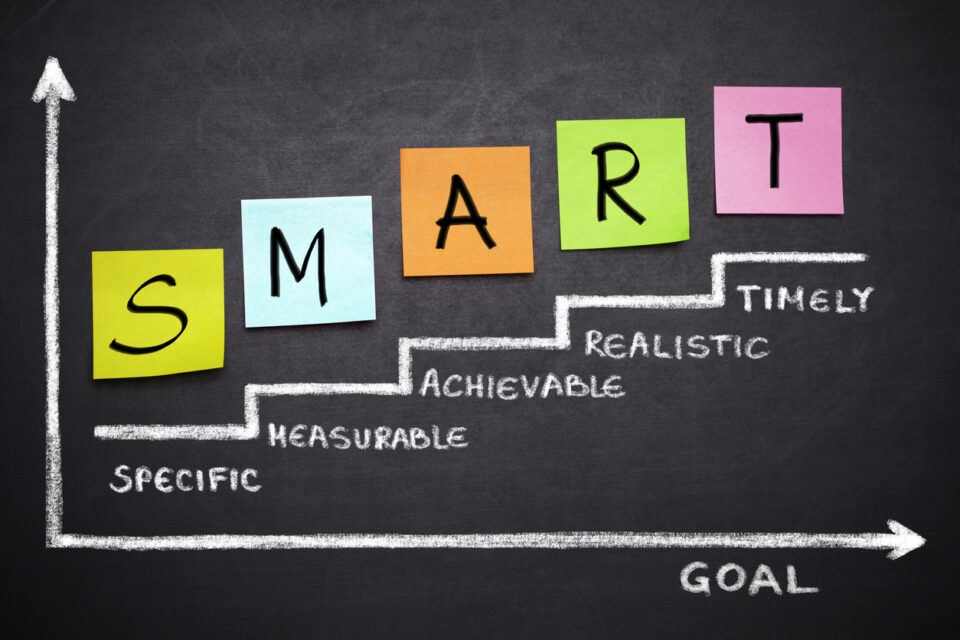 Heading into the fourth quarter, the car business is revving up. Recent market studies are showing strong growth ahead for this quarter and rolling into the first bit of 2024, all thanks to evolving consumer preferences and advancements in tech.
As we kick off this key quarter, aligning your objectives with the SMART goals framework is a critical step to ensure your strategies are poised to deliver tangible results.
What Are SMART Goals?
You could say they're the opposite of dumb goals. SMART goals are incredibly effective ways of achieving long-term ambitions.
SMART is an acronym that stands for specific, measurable, attainable, relevant, and time-bound. In essence, these are statements that describe exactly what you want to achieve, how you're going to achieve it, and how long it will take. SMART goals take the guesswork out of evaluating success and holding your team accountable.
Step 1: Specific
Start with something specific that you want to achieve. For example, instead of writing "Improve customer satisfaction" try something more concrete, such as "Improve CSI scores by following up with customers three times post-purchase."
While vague goals are easier to write, they're also easier to forget. By attaching specifics to your goals, there will be no question about what you are trying to achieve.
Step 2: Measurable
Let's expand on the example above. Instead of simply improving CSI scores, try attaching a figure to it, for example, "Improve CSI scores by 15 percent."
Just like in step 1, adding more specificity leaves no doubt about whether you have achieved your goals. It also makes it easier to track progress, giving you feedback on whether you are headed in the right direction.
Step 3: Attainable
Another word for this step is "realistic." This is a key one for those in sales. While it's great to be ambitious, it's important to stay grounded in reality when setting SMART goals.
Instead of aiming to increase CSI scores by 50 percent to catch up to your competitor, look at your own performance data. For example, if you increased scores by 10 percent in a previous campaign, then a 15 percent increase for 2021 is certainly attainable.
Step 4: Relevant
When making relevant goals, it is important to identify how attaining this goal will benefit your business. Let's say that you noticed your Yelp rating could be improved. That's a possible goal to set. But, if the data shows that very few customers consult your Yelp page, it would make more sense to focus on a more relevant goal such as improving your CSI scores.
Step 5: Time-bound
Setting time-bound goals keeps you tied to a deadline. This will put a healthy dose of pressure on your team and push them to deliver. Simply add a realistic deadline to your goal, and you are ready to go. The complete SMART goal for our example could look like this: "In four months, improve CSI scores by 15 percent by following up with customers three times post-purchase."
When you set SMART goals for the new year, you set yourself up for success by trading wishful thinking for measurable objectives.
John Paul Strong
John Paul Strong combines his two decades of automotive marketing experience with a team of more than 140 professionals as owner and CEO of Strong Automotive.
Stay in the fast lane
Get industry updates delivered
to your inbox