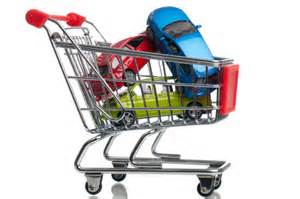 For automotive dealers who are tired of paying extra money for snow removal and sick of shoveling snow this year – get ready, because March is going to be a monster month.
This is not your ordinary advertising company hype about "next month will be better" but the words taken directly from a true "mega dealer" who texted me last week.
"The spring selling season is going to be phenomenal and I want to be ready," said the dealer. "There is SO MUCH pent up demand from such a harsh winter that the buyers are going to break loose in numbers we haven't seen in years."
The truth is – he's right. All the factors point to it:
1. The age of the "fleet" is older than ever before.
2. 2013 finished up to be the best year for vehicle sales since 2007.
3. There is an enormous amount of pent up demand because of the conditions over the last 90 days.
If you still think this blog is a lot of hype, then Google the last time Birmingham had snow or ice in the same month.
Warmer weather brings out more buyers following intense winter weather conditions. March has five Saturdays, and daylight savings time occurs on the second weekend. There are three pay period weekends in March and it couldn't be better to follow-up a tough winter.
John Paul Strong
John Paul Strong combines his two decades of automotive marketing experience with a team of more than 140 professionals as owner and CEO of Strong Automotive Merchandising.
Stay in the fast lane
Get industry updates delivered
to your inbox