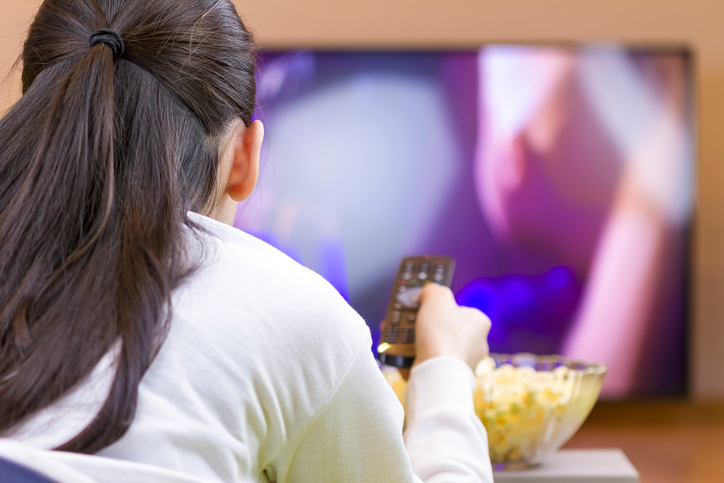 Television, food and furniture sales typically spike around the Super Bowl as fans host game-day parties.
Behind the scenes, there is an additional boost: Americans flush from early tax refunds.
This year that beneficial relationship could experience strains, however, as the Internal Revenue Service complies with a new law designed to cut down on tax fraud that is resulting in tens of billions in early refunds going out weeks later than usual.
The shift is prompting some retailers and consumer-goods manufacturers to adjust their marketing, as they attempt to stay in shoppers' minds once they have money to spend.
Wal-Mart Stores Inc., which traditionally starts rolling out products and marketing for "Game Time" and "Tax Time" in late January, will delay some of its refund-related digital marketing for the season in-line with the slower payment schedule, a spokeswoman said.
Hhgregg Inc., a consumer-electronics and home-appliance retailer based in Indianapolis, is promoting its credit card for financing as well as delaying some of its refund-related marketing at its 220 stores, said Chris Sutton, its senior vice president of marketing. "Tax season is an integral time period for sales of appliances, furniture and TVs," he said.
Although early refunds get spent on a variety of goods, as well as bills, rent and savings, TVs and other big-ticket items are big beneficiaries. Last year, the week before the Super Bowl brought in $395 million in U.S. TV sales and the following week $353 million, making the stretch one of the biggest sales periods after Black Friday, according to NPD Group Inc. data provided by a person familiar with the trends.
But this year, the delay could eat into impulse purchases tied to the Super Bowl or the need for a winter coat during the coldest months, said Marshal Cohen, chief retail analyst for NPD.
Tax refunds are often the biggest single check low-income families receive each year, say tax preparers. "Our wants become even bigger purchases when we have the money in hand," Mr. Cohen said.
People often file early, tax preparers say, when they qualify for the two breaks affected by the delay. Those are the child tax credit or the earned income tax credit, a benefit that can provide a maximum payment of $5,572 for a low- or middle-income married couple with two children.
Early refunds typically arrive in late January and early February — in time for Super Bowl promotions. But this year, refunds may be as late as Feb. 27, the IRS says, at it spends more time reviewing applications to weed out identity-theft fraud, which is more common in early returns. It declined to comment on how this aspect of the filing season is going.
This year's Super Bowl is Sunday, Feb. 5. By the same date last year, the IRS had sent out $58.6 billion in refunds.
When Carolyn Mae Brown, a 29-year-old stay-at-home mom in Maryville, Tenn., received an early refund last year, she and her husband used it to buy a $1,000 electric piano and put the rest toward their savings.
"We always try to make at least one big purchase a year," she said, but they are holding off for now, since her husband is out of work and they haven't gotten their refund check.
To continue to capture refund dollars despite the delay, Samsung Electronics Co. and Jackson Hewitt Tax Service Inc. are offering $50 Samsung TV rebates to those who file with the tax-preparing service this year. Jackson Hewitt sets up temporary shops in about 3,000 Wal-Mart stores each year around tax time, doling out $2 billion in total refunds in those locations alone, said David Prokupek, one of the service's co-chief executives.
Other TV makers don't anticipate any effects from the delayed returns. "There might be a bit of a delay in sell-through," but that shouldn't reduce TV sales overall, said Mark Viken, vice president of marketing for TV-maker Hisense Americas, which is owned by Hisense International Co.
Hisense's consumer data show that people planning for Super Bowl parties tend to buy big-screen TVs with the newest technology, while those making refund-related purchases are more likely to buy smaller, cheaper models, he said.
The stakes could be higher for Wal-Mart, which benefits more than most retailers from the refunds that low- and middle-income shoppers receive, many inside its stores. About 20% of U.S. TV sales happen inside the retailer's 4,600 stores in a typical week, but that increases to over 30% in the weeks surrounding the Super Bowl and early refund season, according to the person familiar with NPD's data.
John Paul Strong
John Paul Strong combines his two decades of automotive marketing experience with a team of more than 140 professionals as owner and CEO of Strong Automotive Merchandising.
Stay in the fast lane
Get industry updates delivered
to your inbox