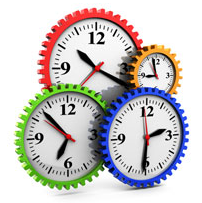 Google will pick the highest CTR ad often quicker than they have enough data to choose accurately.
Ad Rotation Tips
If using optimizing for clicks, Google will choose the ad predicted with highest CTR often before they have enough data.
Always use rotate when testing ad copy.
Test by ad line across multiple ad groups.
To see every post in this series, click on the tag below.
John Paul Strong
John Paul Strong combines his two decades of automotive marketing experience with a team of more than 140 professionals as owner and CEO of Strong Automotive.
Stay in the fast lane
Get industry updates delivered
to your inbox