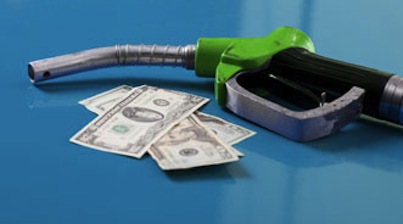 Survey: Fuel-Efficiency Was Biggest Purchase Driver

Even Before Skyrocketing Gas Prices

Even before the current run-up in gas prices appeared to be a threat, the biggest driver for consumers purchasing a vehicle, outside of the vehicle's price, was fuel efficiency, according to AdGenesis, a mobile and online video advertising network.
The company conducted a survey of 4,400 of its customers before the "news of looming gas prices." Aiming to find out the factors that drive them to make a vehicle purchase, AdGenesis asked respondents: "Other than price, which factor is most important to you when buying a car?"
It was discovered that 38 percent cited fuel efficiency. It was followed by a vehicle's make/brand (26 percent). Tied for third was safety record and equipment, each of which garnered 17 percent of the responses. Horsepower (3 percent) was fifth.
Looking at fuel efficiency's importance in more detail, AdGenesis found that the age-60-and-up crowd puts the most importance on fuel economy, with 44 percent citing it as most important. Consumers ages 50 to 59 were next on the list (42 percent) followed by the 40- to 49-year-old age group (41 percent).
Thirty-four percent of the 26- to 39-year-old crowd cited fuel efficiency as most important with a third of 18- to 25-year-olds saying the same.
"We have to remember that reportedly for every penny gas prices rise, it takes $1 billion in discretionary spend out of the economy," said Michael Kelley, chief marketing officer at AdGenesis.
"This is how sensitive the consumer is to rising gas prices. For every time they fill their tank, they are faced with rolling through the cuts of new shoes, dinners out and movies they will not see as the cost meter on the gas pump rolls up," he added.
John Paul Strong
John Paul Strong combines his two decades of automotive marketing experience with a team of more than 140 professionals as owner and CEO of Strong Automotive.
Stay in the fast lane
Get industry updates delivered
to your inbox