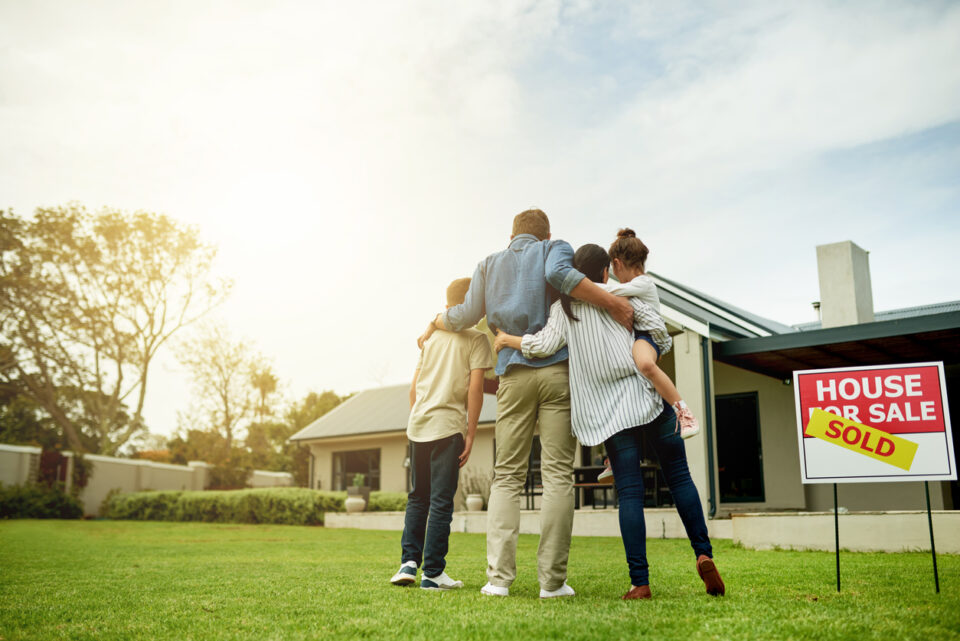 Much like the tectonic plates beneath the surface of the earth, something in America has been shifting slowly but steadily. Americans have been quietly migrating from superstar cities like New York to smaller, midsize cities in the South and the West. Then, the proverbial earthquake struck in 2020, skyrocketing the number of migrants fleeing crowded cities for warmer regions with lower costs of living.
While this all sounds interesting from a demographic perspective, it has important implications for auto dealers and marketers. What new opportunities lie in this reappropriating of the population, and how should you take advantage?
In part one of this two-part series, we discuss the current movement trends along with the reasons behind them, and how dealers can make the most of this evolving situation.
The Numbers Behind the Movement
The rise of midsize cities at the expense of larger ones isn't an entirely new trend. Former AOL chairman Steve Case described the phenomenon as "the Rise of the Rest," referring to the growth of larger Sunbelt metros like Phoenix and Atlanta, along with smaller areas like Charlotte and Salt Lake City. Some of these cities have grown jobs faster than Silicon Valley, and more than twice as fast as New York City and Los Angeles over the last five years (City Journal 2021).
In the past year alone, more than 1 in 10 Americans have moved (Zillow 2021). Phoenix, Charlotte, and Austin saw the highest net inbound moves in the first 11 months of 2020. In March of 2020, the population in the South and West grew seven times faster than that of the Northeast and Midwest between 2017 and 2019, according to Freddie Mac.
Analysts predict that growth will continue shifting toward large Sunbelt metros over the next few years. This includes areas like Dallas-Ft. Worth and Nashville, but also smaller cities like Des Moines, Iowa; and Huntsville, Alabama.
Job growth is outperforming traditional superstar cities in these areas, paired with other factors that are attracting two key demographics – millennials and immigrants.
Reasons Why Americans are Moving
The sudden uptick in moves out of big cities was most certainly spurred by the Covid-19 pandemic. However, study data by the U.S. Census Bureau reveals that the primary reasons behind the shift are not related to fears of the virus. Rather, the largest factor driving migration is a desire to be closer to family and the freedom remote work gives to make it happen (ABC News 2021).
Another analysis shows that movers were attracted to the lower crime and fatality rates of smaller metro areas (Chief Executive 2020). Still, warmer weather, lower cost of living, and access to outdoor recreation are factors that play into the decision to move, even if at a smaller scale.
The towns of Greenville, South Carolina; Des Moines, Iowa; and Provo, Utah were named as three rising stars among midsize cities (Wall Street Journal 2021). These cities feature a mix of high-tech jobs and old-line industries, including manufacturing and finance. Workers here were attracted by less traffic, more natural beauty, and accessible outdoor recreation like national and state parks. Additionally, the shift to telework, accelerated by the pandemic, has made these cities more attractive to Americans whose jobs formerly required an in-office presence. For companies that operate with traditional offices, these three cities benefit still from an abundance of young college graduates well-suited to fill the roles companies are eagerly hiring for.
The Great Migration Through a Car Dealer's Perspective
The biggest winners from the accelerated migration of city dwellers are dealers in midsize cities, suburban areas, and some rural regions. For these dealers, it will be important to keep an eye on migration trends and population growth.
If parts of a community are seeing increased growth, dealers should modify their advertising strategy accordingly. This can include reallocating budgets, of course, but it can also call for adjusted messaging.
For example, if the influx of new arrivals is comprised chiefly of millennials, it's worth reexamining the mediums you are using to reach customers. This could include shifting money into digital advertising, along with reworking messaging to promote services that attract millennial buyers. Another example is an increase in immigrant movers, who may be better reached by multilingual advertising.
Next week, we will examine the impact of the Great Migration on politics and current urban cores, and compare the changes to past shifts. We'll also discuss how dealers should prepare for the future shifts that are likely to occur. Stay tuned.
John Paul Strong
John Paul Strong combines his two decades of automotive marketing experience with a team of more than 140 professionals as owner and CEO of Strong Automotive.
Stay in the fast lane
Get industry updates delivered
to your inbox