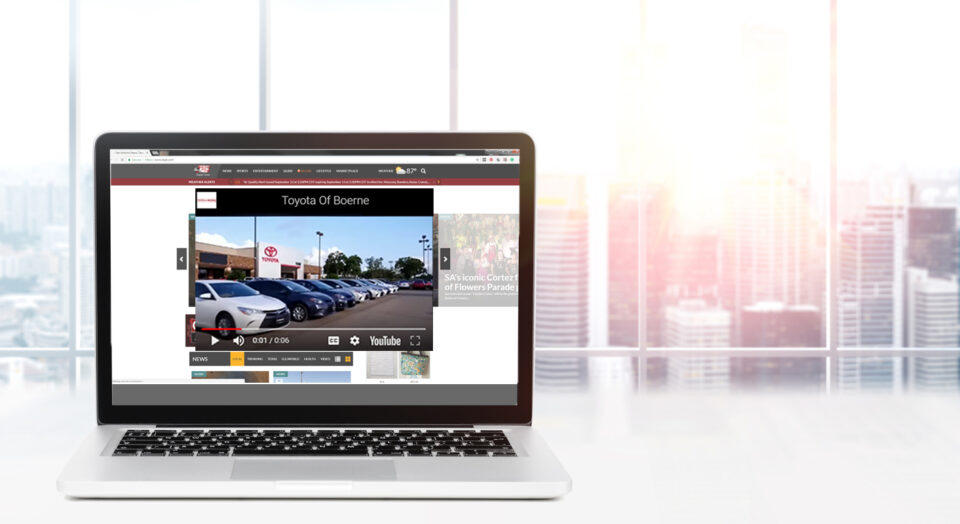 There are many advancements that we are currently testing that will benefit you and your dealership. Let me tell you about three new enhancements that I'm excited about that will boost your display marketing strategy.
Maximize Conversions
This enhancement is still in our testing phase. Making sure you're allocating the correct dollar amount in your marketing budget is crucial for executing your marketing plan. This is why I really like the new Smart Bidding strategy in AdWords. Maximize Conversions will automatically set the right bid for each auction that will help get the most conversions for your budget. You can focus specifically on getting sales for a price within your set budget. It will take into consideration remarketing lists, time of day, and what browser and operating system visitors are using.
Lightbox Ads
This is something that will provide a revolutionary approach for target marketing and has shown some promising results from our tests. These ads strengthen brand-to-audience relationships by responding through customer engagement. Engaging these ads by clicking, tapping, or hovering, will expand the ad to fill the entire screen, display videos, and allow the viewer to tap through images.
For example, on computers, people hover their cursor over the ad for two seconds to engage with it. On mobile devices, consumers can tap on the ad to prompt the engagement screen. Lightbox is designed to reduce accidental engagements which provides better customer experience and allows more efficient tracking of engagement.
Lightbox ads automatically resize to fit standard IAB-sized ad spaces. This automatic resizing can help you reach more of your potential audience across the Google Display Network and fix your marketing campaign for those who use computers, tablets, or mobile devices.
Through lightbox ads you can connect with the right customers. You can target your ads using all the different Display Network targeting methods available, such as affinity audiences and only pay when people interact with your ad. Not only can you connect, you can captivate your audiences by using online resources you might already have, like videos or catalogs.
Location Extensions
Location may be the key factor when it comes to real estate, but don't think it should be minimized in automotive dealerships. Digital location is just as important as your dealership's physical location. Location extensions have gotten an upgrade that can benefit your dealership. They can now show on the Display Network, through sites and apps, when people are near, or have shown an interest in your local area. These types of ads can display photos from your dealership, open hours, and store location with a "Direction" link to navigate them to the store plus a "Call" button that will automatically put them in contact with one of your team members. Location extensions through Display closes the gap between online ads and offline sales by bringing physical traffic to your lot.

Imagine what you could do and what your dealership could become if you were able to apply these enhancements to your visual display marketing. Think about the money and time you could save, and the traffic you could bring in through implementing advanced technology. Saving money and time will allow you to invest in your team and cultivate an atmosphere of gaining and retaining clients. These three enhancements are a fantastic way to keep your display accounts a step ahead of your competition. Be on the lookout for more enhancements to complement your display marketing strategy and let us know how we can help you implement them.
John Paul Strong
John Paul Strong combines his two decades of automotive marketing experience with a team of more than 140 professionals as owner and CEO of Strong Automotive Merchandising.
Stay in the fast lane
Get industry updates delivered
to your inbox