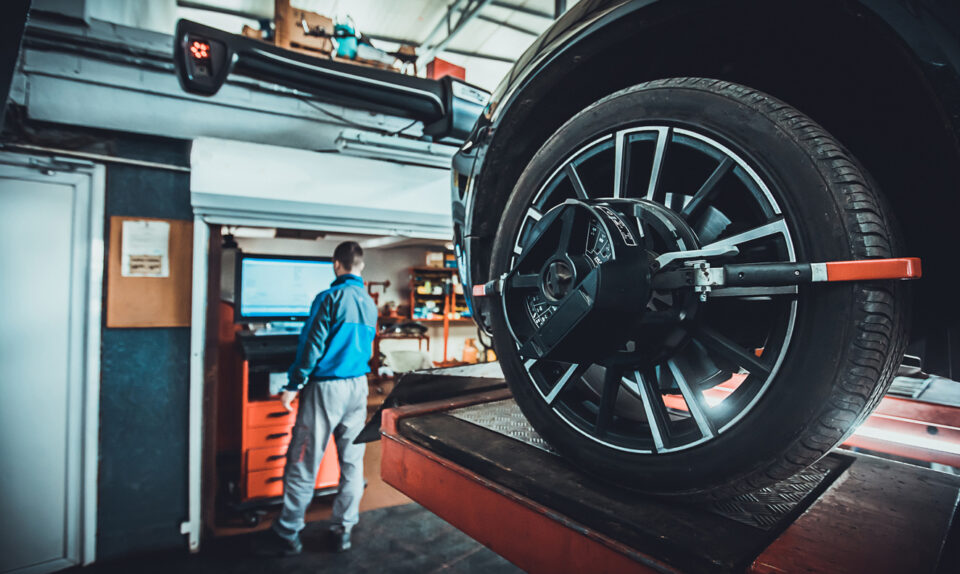 Travel Trends Spell Tire Sales Opportunities
With airline travel down as much as 70% this season, Americans looking to get out of town are choosing the road over the skies. According to the Hankook Tire Gauge Index, 78% of people who plan to travel this holiday season will drive. And safe driving requires proper tires.
The National Highway Traffic Safety Administration reported 738 deaths and 11,000 crashes linked to unsafe tires in 2017. Almost half of the vehicles on the road have at least one tire worn to 50% capacity or less, and 10% have at least one bald tire.
This represents an opportunity for dealers to not only sell tires but also make the roads a safer place. While margins are typically thin on tire sales, they are an excellent driver for customer retention. Consider creating a tire safety video to include in an eBlast or social media post, and make sure your technicians are looking out for tire wear in the service lane.
Vehicle Subscriptions Growing, No Cause for Concern
Subscription services for vehicles represent a step away from ownership, similar to the pre-pandemic rise in popularity of Lyft and Uber. There are already a handful of such services in operation by luxury manufacturers.
Volvo, BMW, Porsche, and Mercedes-Benz all offer subscription packages in select markets. Most charge customers around $1,000 per month. They offer features like baked-in maintenance, unlimited mileage, and the ability to switch vehicles on a whim.
Analysts at CBT News do not predict such subscription models will be a threat to dealers any time soon. Non-luxury brands have shown no signs of rolling out subscriptions in the near future. However, if they do become more prevalent, dealers can benefit in different ways. First, price negotiations will no longer be an issue with subscriptions. Service revenue will become guaranteed, as it is included in the price, and the selling dealership will receive the profits. Brand loyalty should also be more assured, given the array of vehicles available under one subscription.
Subscriptions don't seem to be an imminent game-changer, but dealers are poised to benefit either way.
Related: Are You Overlooking Your Dealership's Biggest Profit Generator?

Hyundai Launches Redesigned 2021 Elantra
While the Detroit 3 have shifted away from passenger cars, overseas brands are still focusing on the sedan market. Hyundai's recently released Elantra seeks to compete with the new Honda Civic and Nissan Sentra.
The revamped Elantra is available in conventional, hybrid, and N Line variants. Headspace has been increased, and the exterior has been upgraded to a more attractive design. Hyundai has added new features like dual Bluetooth, allowing one device to connect for phone calls while another can stream audio.
With a fuel economy rating of 33 city and 43 highway mpg, and a starting price of $19,650, the new Elantra is poised to gain market share as we enter the new year.
John Paul Strong
John Paul Strong combines his two decades of automotive marketing experience with a team of more than 140 professionals as owner and CEO of Strong Automotive Merchandising.
Stay in the fast lane
Get industry updates delivered
to your inbox