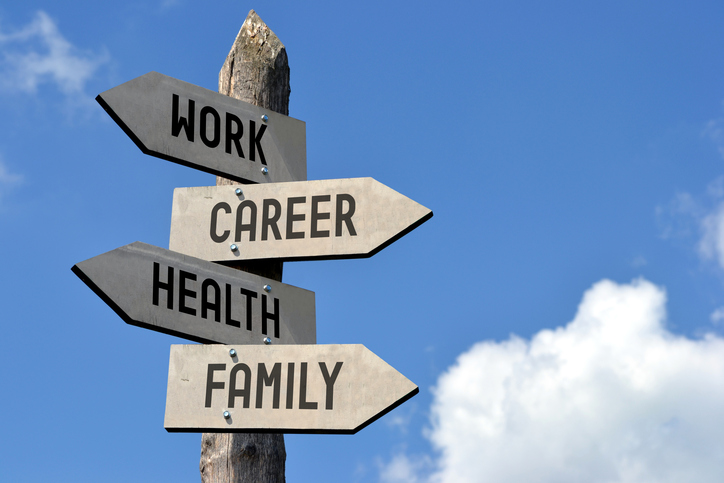 The inside track on Washington politics. By Ana Swanson WASHINGTON POST
The first employment report since Donald Trump began his presidency showed the U.S. labor market expanding at a healthy pace, though wage growth was slower than many expected, a sign that the economy still has room to grow before almost all workers who want a job can find one.
Companies added 227,000 jobs in January, according to government data released Friday morning. The pace of hiring surpassed the expectations of economists surveyed by Bloomberg, who had forecast an increase of 175,000 in nonfarm payrolls, roughly in line with gains in the previous year.
Elise Gould, senior economist at the Economic Policy Institute, called Friday's report "solid." "That's the last jobs report of the Obama administration, and we've seen more than six years of steady job growth. It's good news."
[Trump to sign executive order calling for rollback of Wall Street reform]
The unemployment rate ticked up to 4.8 percent, as more people joined the workforce to look for jobs.
Wages rose by 3 cents to $26, following a 6-cent increase in December. That increase came as somewhat of a disappointment, and suggested that there is still slack in the labor market, said Scott Anderson, chief economist at Bank of the West Economics.
"The Fed and economists have been thinking that since we're starting to approach full employment, we would see more of an increase in wages. We think it's coming; it's just not quite here yet," he said.
The retail, construction and financial industries accounted for much of the hiring last month. The Labor Department also revised its estimates for job creation in November and December, reducing the total number of jobs in those months by 39,000.
[Tech industry opposition to Trump travel ban escalates]
Stock markets soared on the news Friday morning. The blue-chip Dow Industrial Average breached 20,000 for the second time this year, while yields on government bonds fell.
At a meeting with business leaders on Friday morning, Trump said the administration was "very happy" with the numbers. There is "great spirit in the country right now," he said.
Economics had been watching closely to see how the new president might address the employment figures. On the campaign trail and after his election, President Trump questioned the accuracy of the official unemployment rate, calling it "phony" and a "joke," and he accused the Labor Department of doctoring its figures to cast a more flattering light on the Obama economy.
Investors have looked kindly on Trump's pledges to slash taxes, reduce regulations and pump money into infrastructure through tax credits, believing they are likely to boost economic growth. Stock markets have rallied since the election, with the Dow and the tech-heavy Nasdaq both gaining more than 5 percent, and the broader Standard & Poor's 500-stock index rising 4.5 percent.
[Is Trump keeping his economic promises? Here are eight ways to know.]
Since taking office two weeks ago, Trump has delivered a whirlwind of executive orders banning entrants from seven majority-Muslim countries, freezing regulations and government hiring, and ordering federal agencies to loosen their enforcement of Obamacare, among other actions.
On Friday, Trump plans to sign an executive order to ease financial reform regulations, known as Dodd Frank, that were adopted to rein in Wall Street after the 2008 financial crisis. He also plans to sign a separate presidential memorandum to roll back the Labor Department's "fiduciary rule," which requires financial professionals to put their clients' interests ahead of their own and which was to go into effect in April.
Tom Gimbel, founder and chief executive of the staffing and recruiting firm LaSalle Network, said he had seen expectations for Trump to benefit the business sector taper somewhat in recent weeks. But overall, companies remain positive about the direction of the economy and the policy changes Trump vows to make. "The CEOs, chief financial officers and heads of human resources that we're talking to are still very bullish," said Gimbel.
[Retailers join forces and dig in for a fight on import tax proposal]
"If you're a CEO, you may be licking your chops anticipating reduced regulations. But on the other hand, you're looking over your shoulder wondering if you're going to be the next target of a tweet," said Hamrick.
For workers, a strengthening economy also appears to be delivering wage gains, although not as quickly as some economists have expected. Average hourly earnings rose only 2.5 percent in January from with the year before, slower than the 2.8 percent growth seen in December. That surprised some analysts, who had expected minimum-wage increases that went into effect in 19 states in January to push up worker pay.
Given a strong labor market but relatively tepid wages gains and inflation, the Federal Reserve is closely watching to see whether it should continue gradually tightening monetary policy this year. At a meeting earlier this week, the Fed choose to leave its benchmark interest rate unchanged, following a rate hike in December. The central bank has indicated that it will make three rate increases in 2017, though futures markets suggest two rate hikes are more likely, with the greatest probability of moves in June and December.
Data released on Friday reinforced those expectations, said Kevin Logan, chief economist at HSBC. "At the margin, it lowered the expectation that the Fed would tighten three times. Why? Without the wage pressure, inflation may stay below their target, and that gives them room to wait. It gives them breathing room." Expectations of a rate hike at the Fed's next two-day meeting in March fell to just 4 percent as of mid-morning Friday, according to CME Group, which monitors the futures market.
The Fed has said that the pace of rate hikes will hinge on the health of the economy, and has indicated that it is closely watching to see whether tax cuts or spending increases under the Trump administration end up boosting economic growth or inflation. Trump has promised to create 25 million jobs over the next decade and boost economic growth to 4 percent, targets that economists say will be a challenge to meet.
Given the pact of government policy-making, economists say new measures introduced by the Trump administration seem unlikely to begin affecting the economy until late 2017, at the earliest.
"They would hike rates in response to whether the economy's momentum was strong and had the potential to create inflationary pressures," said Beata Caranci, chief economist at TD Economics. "So if you have fiscal policy that strengthens growth, you're likely to get a policy response."
John Paul Strong
John Paul Strong combines his two decades of automotive marketing experience with a team of more than 140 professionals as owner and CEO of Strong Automotive.
Stay in the fast lane
Get industry updates delivered
to your inbox