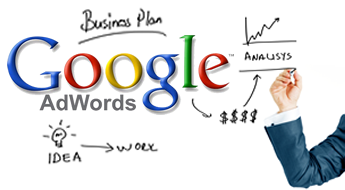 Size Matters
If you spend marketing dollars on display advertising, it's crucial to understand and track which banner sizes are the most effective to generate impressions, clicks and ultimately conversions (in the form of a sale).
The data is based on billions of ad impressions worldwide and was published in a Google report about display advertising trends.
Ad Inventory based upon Impression Share – Size Matters
The top 10 banner formats based on ad impression share (from highest to lowest), on Google's display networks, with the top 3 banner sizes providing access to 78% of all ad impressions.
In order to design the best performing banners, it's imperative to understand what ad inventory is available. As an advertiser, if the wrong banner sizes are chosen, you effectively limit the reach of your ad campaigns.
The limit of the last seven ad sizes could be due to a variety of factors such as third party CMS (Content Management Systems) and their sidebar width limitations or requirements, or popular website ad size preferences with widths being much smaller (less horizontal virtual real estate).
Here are the most important banner sizes on the Google Adwords display network:
1. Medium Rectangle: 300×250
2. Leaderboard: 728×90
3. Wide Skyscraper: 160×600
Additionally, you can use tools like AdBeat or AdClarity to analyze a competitor's advertising strategy. Tools such as this allow you to instantly uncover any advertiser's online strategy.
Google AdWords Display Benchmarks (Click-Through Rate)
All Verticals
Automotive
Strong Automotive Merchandising's Performance Results
Performance click-through rate metrics from the last four months, from eight display / retargeting clients for 300×250 Inline or Medium Rectangle ads. It's the most served banner size on Google's display networks. It captures a third of all served ad impressions and dominates click-through rates internally.
That's a .30% average, which is .26% higher than the Automotive vertical average.
At Strong, we not only comprehend which ad sizes automotive retailers should be using, but keep click-through rates and impressions at much higher rates than industry norms. Our interactive team stays abreast on the latest display advertising trends and goes to great lengths in order to help you accomplish your digital advertising goals.
Sources:
John Paul Strong
John Paul Strong combines his two decades of automotive marketing experience with a team of more than 140 professionals as owner and CEO of Strong Automotive.
Stay in the fast lane
Get industry updates delivered
to your inbox