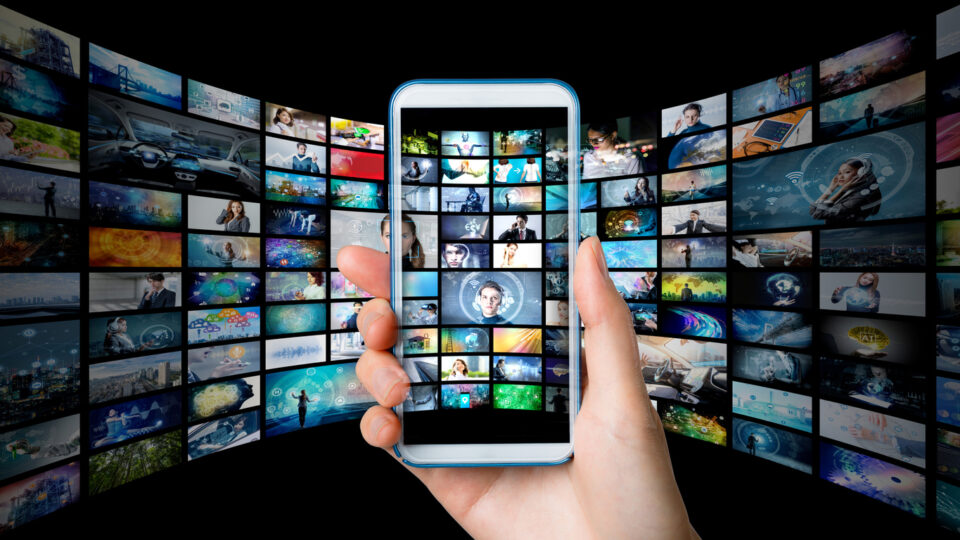 Stay in Front of Buyers Wherever They Watch
The 1950s were widely considered to be the golden age of television advertising. TV was new, exciting, and viewers were engaged. Better yet, the number of channels available paled in comparison to today's options, meaning viewers were more tuned-in to an ad's message.
In 2021, the days of limited-choice TV are a distant memory. More than 80% of U.S. consumers live in a household with a video streaming service (Deloitte). The average customer has 12 paid media and entertainment subscriptions. If you want to be in front of today's buyer, you have to meet them wherever they're watching.
Strategic Screen Domination
People watch TV differently nowadays. Rather than a single screen, viewership is split among devices like smart TVs, phones, tablets, and computers. Nearly 45% of viewers habitually check their phone or tablet while watching TV (Nielsen). This gives dealers an additional opportunity to get in front of the consumer and have a presence on every screen they are using.
"We see the value of not putting all of your eggs in one basket, given how fragmented viewership is right now," said Liz Elder, Media Director at Strong Automotive Merchandising.
Elder recommends a media strategy that encompasses network TV, cable, OTT/streaming, and digital advertising.
"TV and streaming are high-funnel tactics," Elder said. "As you get lower, digital comes into play. That's how we target in-market shoppers and serve them relevant, traffic-driving offers."
Each service has its unique advantages: network TV is still the number one source for local news, viewers of ad-supported streaming services are more engaged and open to promotional messages, and digital ads can be hyper-targeted to reach specific in-market shoppers.
When done correctly, dealers can reach their potential customers no matter what service or screen they are using for entertainment.
The Switch from Nielsen to Comscore
With consumers now using so many different platforms, it is essential to have data that accounts for all of them. That's why the Strong Automotive Merchandising media team is making the switch from Nielsen to Comscore as our primary consumer data provider.
Comscore represents more households and uses more accurate methods that reflect viewership across traditional TV, streaming, and the web. This cross-channel, granular data will allow our team to get a better picture of what consumers are watching in a particular market. As a result, dealers' advertising dollars will become even more impactful.
Throughout Q1, our team will compare Nielsen and Comscore metrics side-by-side to ensure we are providing the highest value and reach for our clients.
To learn more about how to dominate consumers' screens in 2021, give us a call or send an email today.
John Paul Strong
John Paul Strong combines his two decades of automotive marketing experience with a team of more than 140 professionals as owner and CEO of Strong Automotive.
Stay in the fast lane
Get industry updates delivered
to your inbox