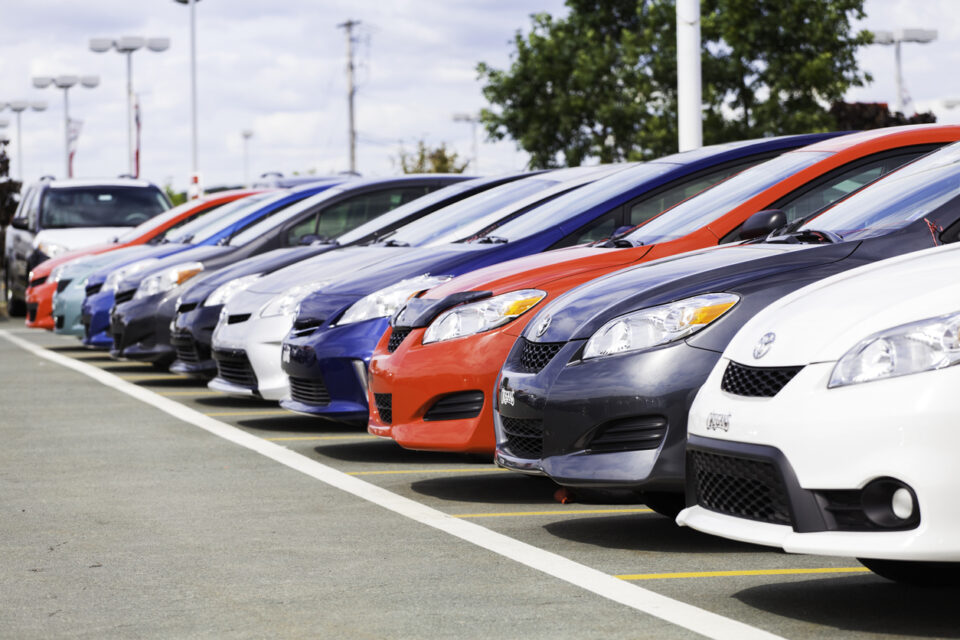 Automotive Brand Defection at Near-Record Levels
For all of its headaches, the inventory shortage has been more of a boom for automotive dealers than ever expected. Record-breaking years and easy selling were welcomed after the squeeze of 2020. Taking a look under the hood of today's buyer behavior, however, reveals a more sinister threat that's gaining momentum.
Availability Beats Tradition
With inventory still scarce compared to pre-pandemic levels, it's not a far leap to imagine customers defecting on the brand in their garage when it's time to purchase. More than a hunch, this supposition is supported by data. Industry-wide brand loyalty sank to 49.4%, as of 2022's latest available figures – its lowest in a decade. Shoppers are prioritizing availability over brand loyalty, and this poses a problem for dealers both now and in the future.
Luxury brands are faring worse than their mainstream counterparts overall. Only three brands in this segment – Genesis, Maserati, and Tesla – increased brand loyalty from last year. All others saw a decrease. Genesis, while launched less than a decade ago, comes in the lead with an 8.5% increase in repeat buyers.
As for mainstream brands, Toyota rose to number one with a 62.2% loyalty rate. Kia comes in second at 54.1%. This represents a significant reshuffling of last year's rankings. In 2021, Toyota held second place while Kia was in sixth. This year, Kia has surpassed Ford, RAM, Honda, and Subaru in loyalty numbers for the second-place spot.
Interestingly, Kia and Toyota also gained market share in 2022. By contrast, Ford, Chevrolet, Honda, and Nissan all lost market share, compared to last year. This suggests that higher defection levels could be playing into the eroding market share of big-name brands.
From mainstream to luxury, all four measures of loyalty (segment, make, manufacturer, and model) declined on average in 2022 versus three years prior.
Prioritizing Customer Loyalty
While these figures may be sobering, they represent an opportunity going into 2023. Armed with this knowledge, dealers can zero in on their existing customer base. Inventory levels will be slow to recover, which means this trend will likely persist and become even more pronounced. Marketing to your customer base is essential to preventing brand and dealership defection.
Strong Automotive Merchandising recommends a three-pillar approach to customer base marketing. This strategy consists of direct mail, email, and first-party digital targeting. Each of these tactics carries its own strengths, but combining them produces the most significant impact on customer loyalty.
As vehicles become more technologically advanced, it will be more important than ever for dealers to communicate the tech their vehicles offer over competing brands. As we have seen in defections among luxury brands, EVs can represent a disruptive force if dealers aren't proactive. Newer brands like Rivian and Lucid Motors benefit from outsized publicity and hype, and it's essential for dealers to communicate their comparable offerings. After all, virtually every buyer of these newer brands defected from an established one.
Apart from the technology aspect, no dealer wants defection to become the norm. Once inventory levels recover, if the buyer base becomes apathetic to brand loyalty, it will be a difficult pattern to break. By stressing loyalty now, dealers can avoid a larger avalanche down the road.
Getting Ahead in 2023
The New Year is a time for setting goals. We at Strong Automotive Merchandising are here to help you achieve yours. Our team is well-versed in the three-pillar approach and can help you develop a plan for keeping your customer base all under one roof. Give us a call today to get started.
Luke Thomas
Luke Thomas is the Director of Public Relations & Recruiting for Strong Automotive Merchandising.
Stay in the fast lane
Get industry updates delivered
to your inbox