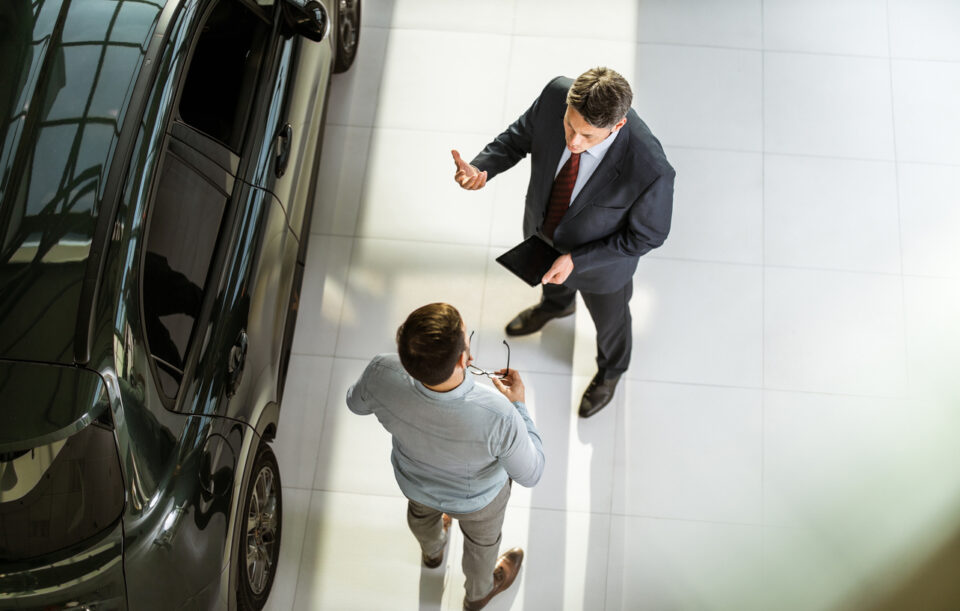 Crisis Can Reshape Industry Practices
The COVID-19 crisis has thrust home delivery and virtual car buying to a level that many dealers have probably never imagined. There have always been some dealers who excelled in this arena, but now it is becoming a new way of life for just about everyone.
In the midst of the pandemic, I want to give a forward look at what the future of automotive retailing looks like when the states and economies truly begin to open up and people are able to easily walk back into your showrooms.
3 Types of Buyers
Buyers who still want to come and shop for cars in person will reemerge. The ability to see, touch, and drive a vehicle is something that will return, as there is a percentage of the public that will want to revert to the way things have been. These buyers will want the experience and thrill of taking delivery in the traditional form as they have done before and are probably classified as "people who can't sit still." It will be a welcome sight for many to see the tire kickers reemerge.
There will be another group of buyers that will be in larger numbers than ever. This group, which has learned through COVID-19 that "there is an easier way," will follow the home delivery approach. These people will only do business with dealers who can cater to them and send all information via email, text, Zoom calls, e-sign documents, and bring the vehicle right to their door.
Then, there will be the hybrid buyer who does a "limited touch" approach. They will do everything online to buy, but still will force themselves to show up, sign the dotted line, and take delivery. They will have learned from this crisis how to do more without being in person, but still cannot bring themselves to make a major purchase without physical presence. This buyer will be the most difficult, in my opinion, to manage the buying process with because dealerships will have to figure out if they are selling the person on coming in or buying virtually.
A Level Playing Field
The best news out of all of this for dealerships is that COVID-19 will level the playing field where companies like Carvana and Vroom held a strategic advantage over most dealers. This crisis has made all dealers learn how to operate this way. The biggest unique selling proposition these industry disrupters had is now something available to everyone, and it all happened too fast. What you once lost sleep over is something you have now figured out – and done it in less than 60 days.
Where are the Gaps?
People. As the buyers are now going to fall into 3 buckets, it is going to require your dealership personnel to modify in the same ways. The traditional BDC and E-Commerce teams of the past are going to have to modify to adapt to the new buyers. The traditional salespeople are also going to have to change. Everyone is going to have a slightly different role to play as the crisis ends and the economy turns back on.
Bonus feature: Appraising Trade-Ins When You Can't See Them
Pre-shutdown, appraising a trade-in was already a delicate task. With half of the country only allowing online car sales, it's gotten even trickier. The best strategies for remote appraisals involve getting multi-angle photos and a video walkaround from the customer. Dealers also have the MMR as a reference, and Kelley Blue Book is in the process of adjusting values to reflect the rapidly changing used car market. Used prices will change more in the next 90 days from lows to highs than we have probably ever seen, so be very aware of every trade value and timing.
John Paul Strong
John Paul Strong combines his two decades of automotive marketing experience with a team of more than 140 professionals as owner and CEO of Strong Automotive.
Stay in the fast lane
Get industry updates delivered
to your inbox