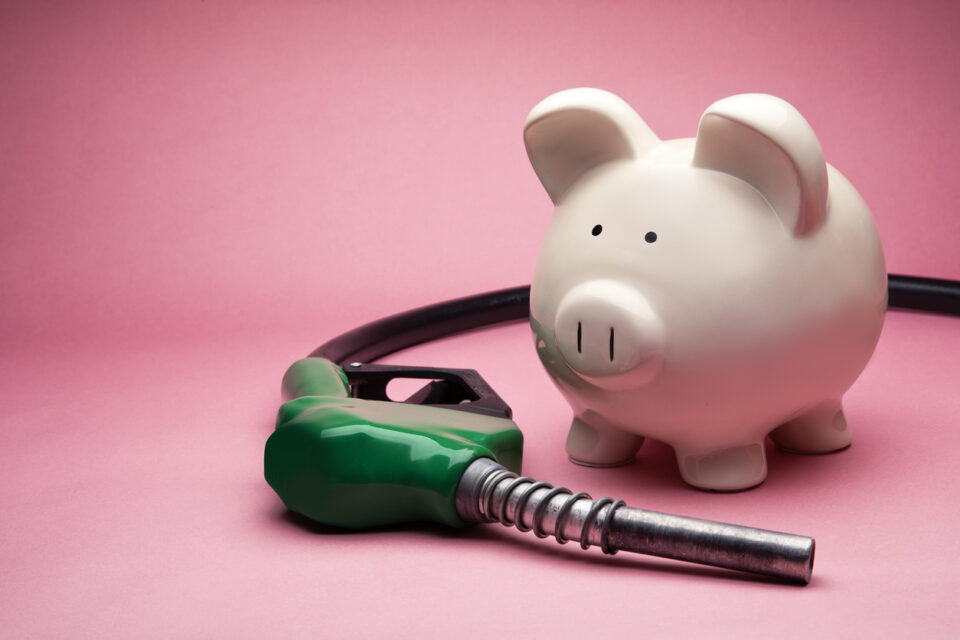 It used to be rare for a car dealer to have the upper hand in negotiations. Customers would enter the dealership already armed with information and price quotes. Auto sales required a much greater deal of persuasion.
Today, just the opposite is true. Inventory is so scarce that more than 82% of customers paid over MSRP at the beginning of the year. However, customers are becoming increasingly cognizant of inflation's impact on their finances. Here are a few ways inflation is affecting the industry, as well as how car dealers can combat changing customer perceptions.
Today's Figures on Inflation
The standard measure of inflation is the Consumer Price Index (CPI), reported by the Bureau of Labor Statistics. The CPI has risen 7.9% over the last 12 months to its highest rate in 40 years. By contrast, the CPI rose an average of 1.8% per year in the decade prior. At the time of publication, these figures do not take into account the full impact of Russia's invasion of Ukraine, which could further exacerbate inflationary pressures.
Understanding Consumer Sentiment
Despite skyrocketing prices – the average used car price was up 39% year-over-year in February – consumers haven't pulled back on automotive purchases. Recent spending data, however, suggest that some sectors are starting to see consumers push back against inflating prices.
Overall retail sales rose 4.9% in January, contrasted with February's 0.3% rise. This decline in spending could predict similar pullbacks in automotive buying, but so far the data suggests otherwise. Car dealers saw sales increase 0.8% from January to February.
Up until recently, few customers thought about vehicle prices as drivers of inflation. Now, the issue is getting a significant amount of press, even eliciting comments from President Biden.
Over the past 20 years, used cars specifically contributed an average of zero points to overall inflation. That figure is now more than 1% on a year-over-year basis, marking a significant increase. Used car prices are rising at levels not seen at any time this century prior to the pandemic. The industry continues to meet demand pent up from factory closures and supply chain disruptions.
It's very possible that consumers will remember this era. Several major manufacturers have already issued warnings to dealers, urging them to not charge above MSRP for new cars. When marketing during a period of high inflation, it pays to be conscious of consumer budgets and financial constraints. While economics help determine prices, some customers may see it as profiteering if dealerships are overly aggressive with markups.
Selling Outlook for 2022
Even with limited inventory, dealer profitability has remained high. Many dealerships experienced record sales years in 2021. But will that continue for 2022?
According to forecasts by Cox Automotive, new vehicle inventory should remain tight during the first half of the year and begin to ease during the second half. TrueCar echos this prediction, adding that used car prices will likely stay elevated until new car sales ramp up significantly.
The best strategy for dealers during an inflationary period is to reinforce the experience behind your brand. Work with customers to be honest about what they can afford and what you can offer. Buyers will remember that your dealership remained an ally on their car-buying journey, and that can pay dividends when the purchase cycle repeats.
Right now, dealers' marketing is best focused on three key areas. First, concentrate on communicating with your owner base – this is the number one source of new business for dealerships. Next, continue marketing your service department. Even if customers are waiting until after inflation settles down to get repair work done, they will still need service that your dealership can offer. Lastly, focus on promoting the amenities at your facility. Highlight the perks, speed, accessibility, and comfort of using your dealership versus a less-equipped shop.
By adjusting strategies to fit with customer mindsets during this period, dealerships can be well-positioned to continue capturing customers both now and after prices begin to cool.
John Paul Strong
John Paul Strong combines his two decades of automotive marketing experience with a team of more than 140 professionals as owner and CEO of Strong Automotive Merchandising.
Stay in the fast lane
Get industry updates delivered
to your inbox