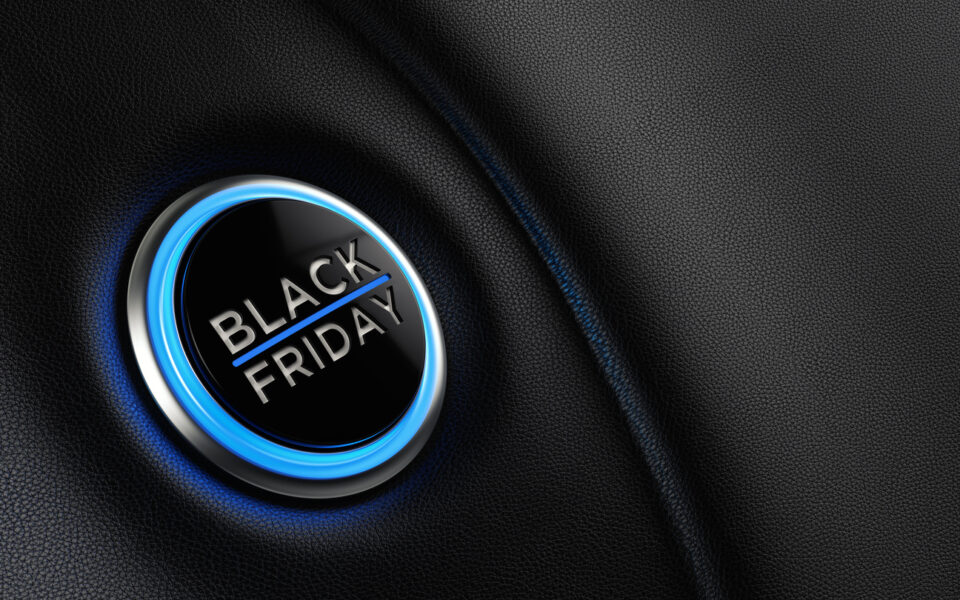 An Unprecedented Year Requires an Unparalleled Strategy
In the final days of September 1869, two men made a decision that would affect everyone from Wall Street executives to midwestern farmers. Jay Gould and Jim Frisk were the infamous investors whose gold-buying scheme created the very first "Black Friday." Their plan was to purchase as much of the American gold supply as possible, skyrocketing prices so they could sell for enormous profits. Instead, their shortsighted plan caused a 20% stock market crash, halted foreign trade, and plummeted wheat and corn values by 50%.
Decades later, the once-gloomy term was picked up by Philadelphia police to describe the masses of traffic congestion caused by the post-Thanksgiving shopping holiday we have today. The consumerist Black Friday is a tradition that has stuck since the 1950s. But in 2020, we've learned that nothing is immutable.
For auto dealers looking to make up for some of this year's lost sales, Black Friday is teeming with opportunity. Here's how you can employ a traffic-driving strategy that's in line with this year's consumer preferences.
Think Seasonal Sale, Not One-Day Event
If anything can give dealers a preview of what is to come this Black Friday, it's the world's largest big-box store: Walmart.
The retail giant recently announced plans to create an all-new Black Friday experience, dubbed "Black Friday Deals for Days." Walmart will spread traditional one-day savings throughout the season. This is partly due to in-store restrictions like capacity limits, shortened hours, and Thanksgiving Day closures. Walmart is also hiring 20,000 workers for its eCommerce fulfillment centers in response to increased online purchasing. Home Depot, Target, and Best Buy have announced similar holiday shopping plans.
It's reasonable to assume that dealers will benefit from following a similar plan. Expect internet sales to increase, and be willing to negotiate virtually, working with customers who prefer not to come in. This November is a good time to beef up internet sales staff, both in terms of personnel and training.
With advertising, dealers should remind customers that Black Friday through Cyber Monday is the best time to buy a car, even in 2020. Don't neglect special programs and attractive manufacturer discounts that can be stacked with dealer discounts. Trade-ins will also be popular given the increased value of used cars. By peppering deals throughout the month rather than one weekend, dealers will be more in synch with the general retail rhythm consumers will see this shopping season.
Related: End-of-the-Year Selling Tips
Prepare Your Store for a New Black Friday
While many customers may opt for virtual shopping, there will still be those who prefer to brave the Black Friday rush in person. To prepare, decide early on what your hours will be. Many retailers will be closed this Thanksgiving, and even more will be shortening their hours rather than lengthening them like in the past. Communicating this to customers ahead of time will help avoid an onslaught of foot traffic that may prove overwhelming and unsafe.
Continue to enforce a mask policy and social distancing on Black Friday. Even if it's not required by your locality, these extra measures along with increased sanitation will ensure all of your customers feel comfortable inside your showroom.
Overall, this Black Friday will be unlike anything we've experienced since the shopper's holiday began. With longer stretches of savings and more shopping taking place online, we don't expect the same stampede as Black Fridays of the past. As long as dealerships are prepared, the new normal should be more manageable – and may save us all a little sanity in the end.
John Paul Strong
John Paul Strong combines his two decades of automotive marketing experience with a team of more than 140 professionals as owner and CEO of Strong Automotive Merchandising.
Stay in the fast lane
Get industry updates delivered
to your inbox