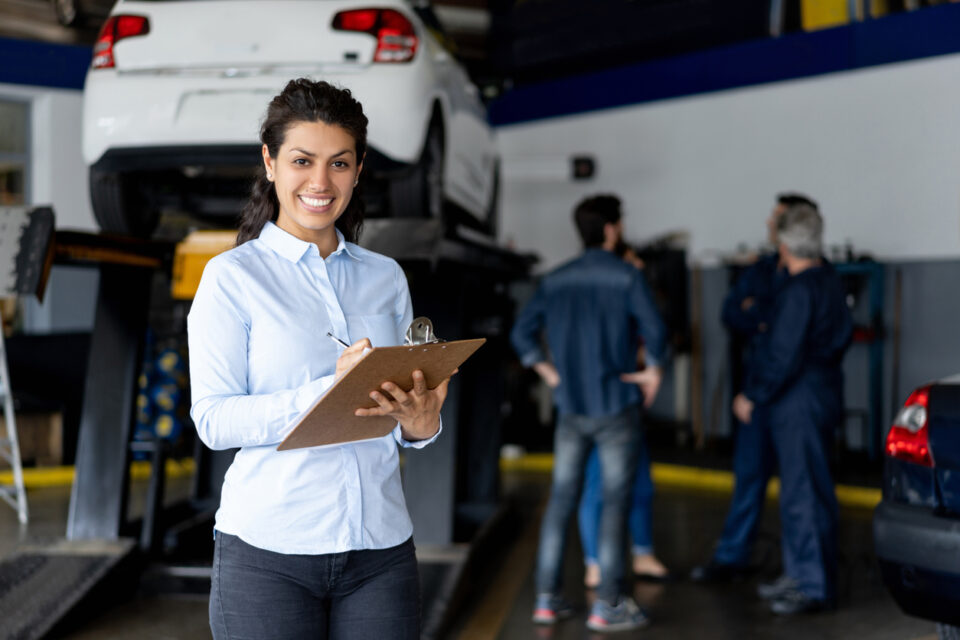 PPC Service Ads Cost 1/3 Less
Digital advertising is a key strategy for any dealer. Ads promoting discounts and inventory abound, but what about the service lane? If you're not using paid search for service marketing, you're missing out on a significant ROI opportunity.
When someone researches a vehicle online, you don't always know where they fall in the sales funnel. Some are simply browsing, while others are reaching the consideration stage. Conversely, someone Googling a service center has an active need to fulfill, such as a brake pad replacement or wheel alignment. And they usually want it done sooner than later. These service searches represent a tremendous opportunity to target high-intent shoppers at a lower cost to the dealer.
An analysis of our clients' sales data shows that the average cost-per-conversion for paid search (PPC) service ads was 30% lower than that of sales ads. Of course, no dealer can go without sales ads entirely. Rather, this finding highlights the value of investing in service lane digital marketing as an additional strategy.
Step 1: Customer List Targeting
The key to getting a high return on your digital advertising is using your customer list for targeting. Not only can you target existing and past customers, you can also create lookalike audiences on Google and Facebook to find similar, high-intent shoppers. Customer lists can be segmented by variables like service type and service due date, helping you target customers who will be most responsive.
For service ads, it seems intuitive to use service center customer data. However, we recommend targeting your sales customers as well. Doing so can reengage buyers who have fallen off their service cycle or have taken their maintenance elsewhere. You already have brand recognition with your sales customers, and leveraging that to market the service lane can lead to a higher response rate.
Step 2: Complementary Tactics
Google, Facebook, and YouTube are three platforms that work synergistically for service marketing. Facebook ads, Google Display banner ads, and YouTube pre-roll ads work to provide brand exposure. They create awareness and interest for your service center.
PPC (search results ads, not banner ads) starts to shine once customers are ready to find a service center for their repair work. These ads will keep you at the top of the search page, and the brand recognition from previous ads will help drive customers to your website.
YouTube pre-roll video ads have an added bonus in 2021. In addition to providing brand exposure, these ads are an excellent way to showcase a clean service bay and waiting area. Data from a Strong Automotive Merchandising market survey revealed that disinfection and COVID-19 precautions are the most influential factors for customers shopping in a dealership right now. Use video ads to show customers you're taking their health seriously.
Step 3: Remarketing
While the ads mentioned above are highly effective at driving customers to your website and service lane, you can't forget the value of remarketing.
Remarketing allows you to serve custom ads to shoppers based on the exact webpage they visited on your site. For example, if a customer is browsing your tire selection, you can serve that person a tire coupon or discount in a separate ad once they leave. This keeps your dealership top-of-mind and drives more action than a generic, non-specific ad.
Overall, the service lane is a significant source of revenue for any dealership. When you consider that digital service ads cost nearly a third less than their sales counterparts, you have to wonder why every dealer isn't investing in this high-return strategy for service marketing.
John Paul Strong
John Paul Strong combines his two decades of automotive marketing experience with a team of more than 140 professionals as owner and CEO of Strong Automotive.
Stay in the fast lane
Get industry updates delivered
to your inbox