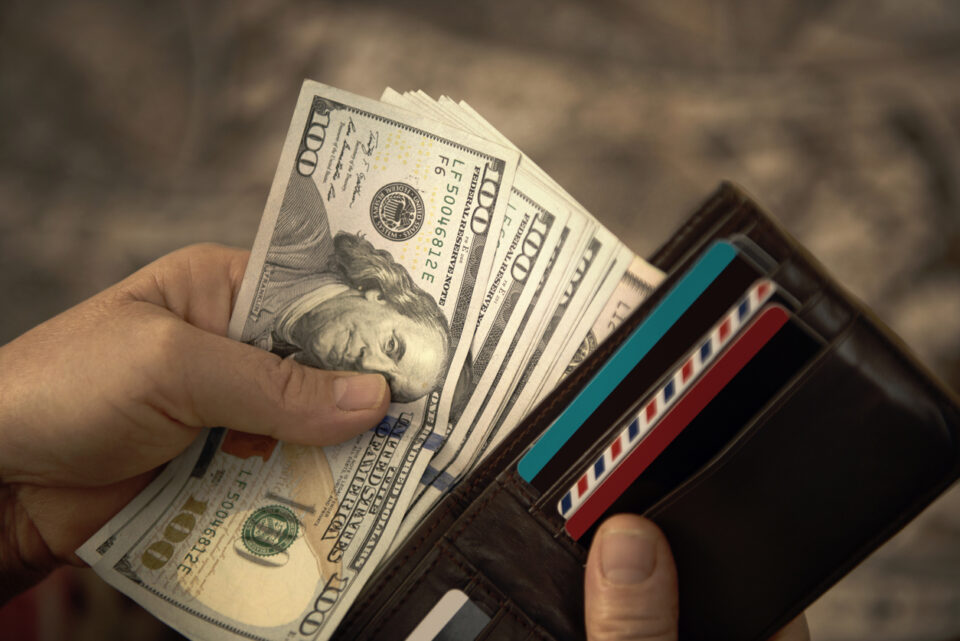 Shoppers are out for vengeance. A year into a pandemic that's devastated lives, jobs and the economy, those who are lucky enough to have disposable income are ready to go out and splurge — even if they still have nowhere to go in that stunning dress or those brand new sneakers. Some are calling this revenge spending (Bloomberg).
Americans have saved $1.7 trillion since the start of the pandemic through January 2021. The St. Louis Federal Reserve finds that Americans' personal savings rate still stands at 13.6%. While that's well below the height of the pandemic, when rates reached 33.7% in April 2020, it still stands above any other pre-2020 high on record, which goes back to 1959. The result?
People have money to spend, and they're starting to see more opportunities to do so.
There is some disagreement on the level of revenge spending that will happen in the U.S. economy. But there is no disagreement that there will be some. It pays to be prepared:
1. Enhance Digital Engagement
Digital marketing is a crucial channel for keeping sales up and maintaining your inventory turn and earn. Times like this call for accelerating your digital investments and shifting media spending to online channels, with a focus on customer activation. Aside from enhancing your own websites, also consider ways to dominate not just in paid search but in Facebook and YouTube channels, as well. Putting your message in front of more people and showcasing the inventory you have will be what wins the day. Digital marketing helps not only boost online sales but also entice consumers to visit the store in-person, as precautions about the virus lift.
2. Adjust Merchandising Plans
As consumers' social routines changed due to physical-distancing restrictions, we are starting to see changes in buying behavior. For example: expensive vehicles, high-end, and low-end are proving more resilient than those in the middle of the range. This is perhaps due to a combination of revenge spending and a desire to maximize value for money by purchasing higher content vehicles with larger package discounts (i.e., $10,000 savings).
China as an Example
Note: China is five months ahead of the U.S. on Covid-19 recovery.
The latest data out of China show an economy firing on all cylinders. The country's gross domestic product soared 18.3% in the first quarter of this year when compared to the same period in 2020.
CNN Business reports that China's luxury market proved "unstoppable" in 2020, even as the coronavirus pandemic hammered global demand for expensive goods.
The growth has almost doubled mainland China's overall share of the global industry from 11% in 2019 to 20% in 2020.
"Mainland China was the only major luxury market to grow in 2020," Bruno Lannes, a partner with Bain's consumer products and retail practices, told CNN Business.
A big question, when China's middle class would join in, seems also to have been answered. While sales of large and luxury cars recovered swiftly in April 2020, compact car sales stayed weak through much of the spring and summer, despite heavy price discounting by automakers.
"The cheaper vehicles are coming back," said Yale Zhang, managing director of Automotive Foresight.
Passenger-vehicle sales increased 69% year over year to 5.09 million in the January-to-March period, according to the China Passenger Car Association. That put 2021 sales back to where they were two years ago.
Retail spending in the U.S. jumped 9.8% in March, the biggest monthly gain since last May when initial lockdowns began to lift. The Chinese market offers a glimpse at the level of retail growth dealers might expect this summer.
John Paul Strong
John Paul Strong combines his two decades of automotive marketing experience with a team of more than 140 professionals as owner and CEO of Strong Automotive Merchandising.
Stay in the fast lane
Get industry updates delivered
to your inbox