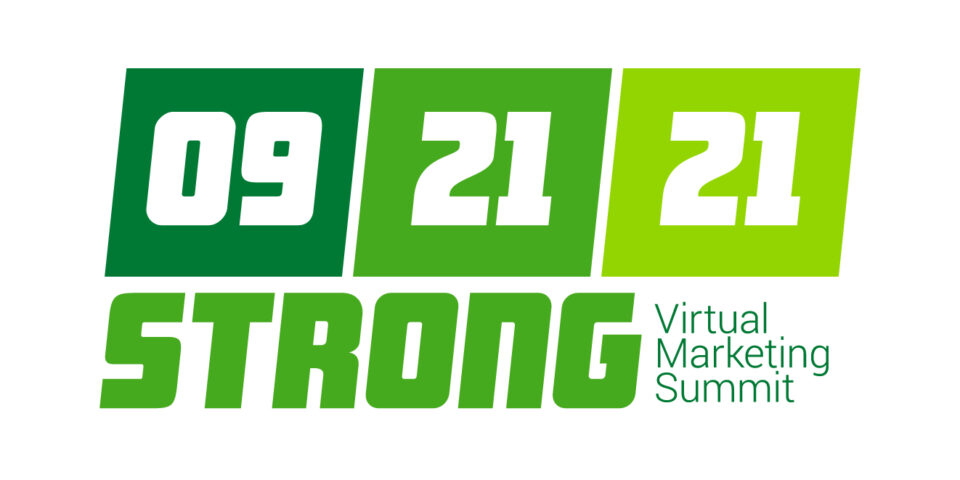 Digital marketing changes faster than most people can keep up with. On top of managing a dealership's daily operations, staying up-to-date with the newest ways to reach customers can seem like a headache.
That's why we've partnered with the industry's top search provider to do the hard work for you. This year, we're hosting the STRONG Virtual Marketing Summit on 9-21-21. It will cover the latest in recently-released and emerging digital advertising tactics.
This event will take place online as a joint summit with our partners at Google. It's free to all in the automotive industry. Simply visit the event page to register.
In this month's newsletter, we'll take a look at some of the topics the experts from STRONG and Google will discuss at the summit.
What's on the Menu
The virtual summit will feature six 21-minute sessions followed by a live Q&A panel. Attendees will be able to submit questions throughout the session, and we'll select the most popular ones to be answered by our automotive marketing experts.
Here's a schedule of what's coming:
Start time: 9:00 am CST / 10:00 am EST
Buyer's Journey: Analytics Tracking – STRONG
Engaging Consumers Outside of Search – Google
Do's and Don'ts of Smart Bidding – STRONG
Smart Bidding Discussion – Google
Google My Business – STRONG
Driving Localized Actions PLUS Future of Search – Google
Final Panel / Live Q&A – STRONG and Google
Approximate end time: 12:00 pm CST / 1:00 pm EST
What to Expect
The 2021 virtual marketing summit will include live hosts, giveaways, and opportunities to engage with product experts from STRONG and Google. We recommend attending the entire session to get the greatest benefit. Many of the sessions detail new tools like Google Local Campaigns and Smart Bidding. By learning about these products first, you'll have a leg up on your competitors when it comes to driving digital traffic.
The presenters include product experts from Google along with Strong Automotive Merchandising's owner, vice president, digital director, organic strategy manager, paid search lead, and digital strategists.
How to Register
Signing up for the virtual summit is easy. Simply visit StrongVMS.com. Upon registering, you'll receive a confirmation email along with a special confirmation package from our team via mail. The webinar link will be sent via email as the event approaches.
Spots are limited, so don't wait to sign up. You won't want to miss this chance to be at the forefront of digital marketing, plus live access to industry vets from STRONG and Google.
John Paul Strong
John Paul Strong combines his two decades of automotive marketing experience with a team of more than 140 professionals as owner and CEO of Strong Automotive.
Stay in the fast lane
Get industry updates delivered
to your inbox