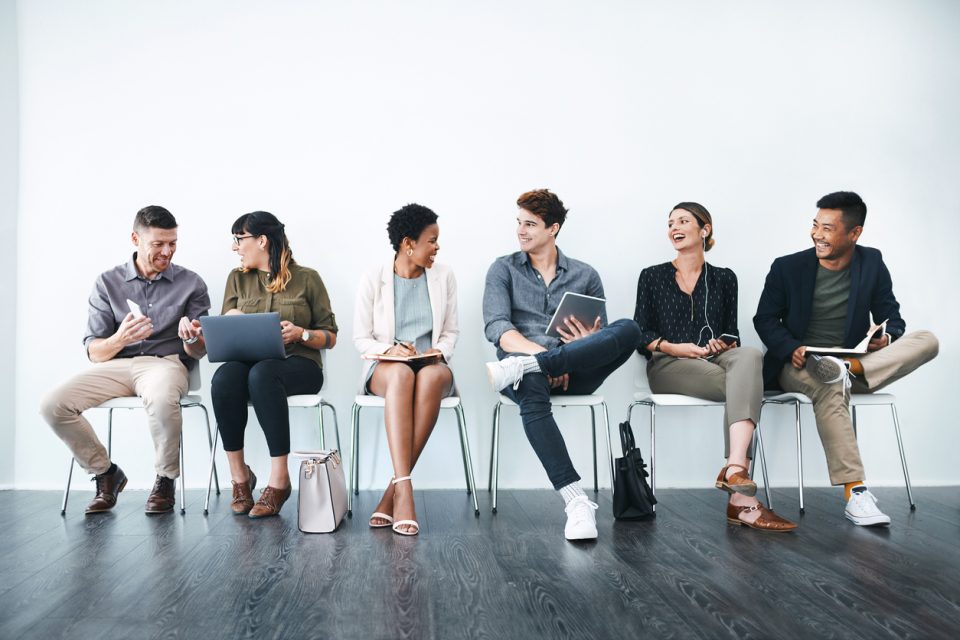 More than products and logos, a company is defined by its people. That's why it is essential that businesses invest the right resources into hiring quality employees.
In this guide, we'll cover the impact of employee turnover on the bottom line, strategies for recruiting the best employees, and ways to retain your worker base moving forward.
The True Cost of Employee Turnover
If you're involved in your organization's hiring, you know the frustration that comes with losing a good employee. It can take incredible amounts of time and money to recruit, train, and onboard new workers.
The Center for American Progress found that turnover can cost an organization 16 to 213 percent of the former employee's salary. It is much more profitable for businesses to invest in retaining employees than to start over with new hires.
When calculating the cost of replacing a lost employee, you may start by thinking of things like administrative costs, such as the cost of new background checks and uniforms. But from a broader perspective, turnover affects a dealership's revenue stream in more ways than the on-paper costs.
Much of this loss comes from lowered productivity. The new employee has to spend time training, which takes time from them and also from experienced team members who conduct the training. Then, there is the time spent filling out paperwork and completing onboarding. And let's not forget the time it will take a new employee to acclimate to your work environment.
On the salesfloor, this means a lagging effect that can take weeks or months before the new employee catches up to the performance of the person he or she replaced.
To reduce turnover and improve your workforce, the first step is to attract the right applicants.
Step One: Attract the Right Applicants
Before you can worry about retention, you have to focus on getting quality candidates in the door.
Have you taken a look at your dealership's reputation as an employer lately? If not, you're missing out on a huge opportunity to win over top talent.
When a candidate goes to apply for a job, one of the first things they will do is Google your company. This is just as much an interview for you as an employer as it is for the candidate.
Manage Your Dealership on Glassdoor
The first place you should check is Glassdoor. Make sure to claim your business's page so that you can manage the information on it. Then, fill out the company details, add your logo, and make it look professional and welcoming.
Next, take a look at any reviews you have received. Is your rating low? Are there scathing critiques left by jilted ex-employees? Oftentimes, this is the case with unmanaged company pages. Those who have had negative experiences are more inclined to review than those with good things to say.
To take charge of your page, start by responding to your most popular reviews. Glassdoor will sort by popularity automatically. By responding in a professional and empathetic way, you'll show candidates that your values shine through even in the midst of a bad experience. This will go a long way in protecting your reputation.
After responding, ask some of your current employees to review your dealership. Make sure not to intimidate or demand that they be positive. Instead, ask for honest, anonymous feedback. If they're presently employed, the chances are high that these reviews will be positive either way.
Use Social Media and Your Website
Your online reputation doesn't stop at Glassdoor. Your website and social media are also places where candidates will look to get a feel for how you run things as an employer.
Make sure to have a careers page on your dealership website. This is where you can list open positions, as well as describe the application process, benefits, and what it's like to work there. The more information you provide upfront, the better chance you have at luring in new talent.
On social media, showcase your company culture from time to time. Even if you use your social media pages for product promotion, customers will enjoy seeing behind-the-scenes footage of the people who operate your company. It adds a human touch to what can sometimes be a faceless business.
Build Employee Personas
Another strategy for getting the right recruits is to create employee personas. Here, we're taking a page out of marketing's book. You may be familiar with buyer personas, which aren't much different.
To create an employee persona, examine a few of your top-performing, tenured employees. List what qualities they have in common. Do they have similar educations, personality types, experience?
Now, use these insights to write a fictional description of the "perfect employee." This is your employee persona. You can use this description when looking for recruits to make sure that you're hiring people with a propensity to succeed at your dealership.
Start a Referral Program
Many dealerships have referral programs for customers. After all, 83 percent of people trust recommendations from friends and family over advertising sources, according to Nielsen.
So, why not implement a similar program with your employees?
If you have built a solid workforce, then it will benefit your company to have more employees like those that you already have. People enjoy associating themselves with likeminded people. Your employees are likely a goldmine of untapped talent networks.
Offer employees an incentive – generally a cash bonus – for recommending a successful hire. Make sure to set some rules in place first, such as requiring candidates to mention their referral on their application. This will avoid any shady dealings and make sure that those who deserve a referral bonus will receive it.
Step Two: Ask the Right Questions
Once you've got candidates in the door, the interview is the next crucial step for finding the crème de la crème.
We've all heard the run-of-the-mill interview questions. They come paired with the same scripted answers. To understand what a candidate brings to the table, craft your questions to be outside of the box.
For example, consider a question like, What part of a bicycle would you be and why?
This question breaks the doldrum of rote responses. It forces the interviewee to think, it showcases their personality, and it gives you an idea of how this person adapts under pressure. Include questions that place the candidate in a certain situation to show how they would react. This gives you a glimpse into their true nature beyond what's written on a résumé.
Another good tactic for evaluating candidates is to take them on a tour of the dealership. You'll be able to gauge how they interact with other employees, how much interest they show in the operations and facilities, and how the other employees perceive them.
Speaking of the other employees, it's a good idea to have a couple of existing staff members evaluate the candidate as well. These outside opinions will help you to consider things you may not have thought of on your own. The best way to do this is to have those who will work directly with the new-hire do the evaluating. After all, the new employee's success will largely depend on their ability to work well together.
One caveat to the interviewing process is to ensure that you're not hiring an army of "mini-me's."
We tend to hire people with whom we have age, background, ethnicity, and a multitude of other characteristics in common, even when we don't mean to. Not only is this bad for your diversity score, but it also lowers creativity and relatability for your business. If everyone is the same, how will you challenge each other to approach problems from different angles? How will customers find someone they can relate to without diversity?
Be aware of this tendency for bias, and control for it during your interview process.
Step Three: Retain the Employees You've Got
Once you've hired an army of well-trained, productive staff members, the last thing you want to do is lose them. After all, we've seen how much money goes into replacing an employee.
Research indicates that at any given time, 51 percent of employees are considering a new job.
If that's not enough to move you to action, consider that the turnover rate is 40 percent for dealership staff and 67 percent for salespeople, according to a Cox Automotive study.
So, what's one of the best ways to retain new employees? It's not with office parties and breakroom kegs.
The Center for American Progress found that 69 percent of employees are more likely to stay with a company for at least three years if they experienced great onboarding.
Yes, training and onboarding take away from your employees' time. But that investment pays off in retention rates.
Another tactic for holding onto your staff is to lay out a clear career path with them. This is especially important considering that career advancement opportunities are the number-one reason people quit.
Make sure to talk to your employees about where they can grow in the company, and offer them chances to improve their skills and use their passions to contribute to the business. You'd be surprised at how engaging this tactic can be for employees.
Lastly, everyone comes to work for a paycheck. While money isn't the only thing that is important about a job, it is definitely up there in terms of priorities. If you want to have better talent than your competitors, then you should pay better than your competitors. While it's possible to hire staff at average rates or below, your investment in better wages is likely to pay off in terms of employee loyalty.
A Workforce Isn't Built Overnight
If you need to staff up with quality employees, it's hard to wait on the sometimes-slow process of recruiting, interviewing, and hiring.
Don't give in to the temptation to rush through the cycle. Instead, do your due diligence, vet each candidate, and invest the time into properly training your new hires.
At the end of it, your team will be happier, better trained, and better equipped to increase your profit.
John Paul Strong
John Paul Strong combines his two decades of automotive marketing experience with a team of more than 140 professionals as owner and CEO of Strong Automotive.
Stay in the fast lane
Get industry updates delivered
to your inbox