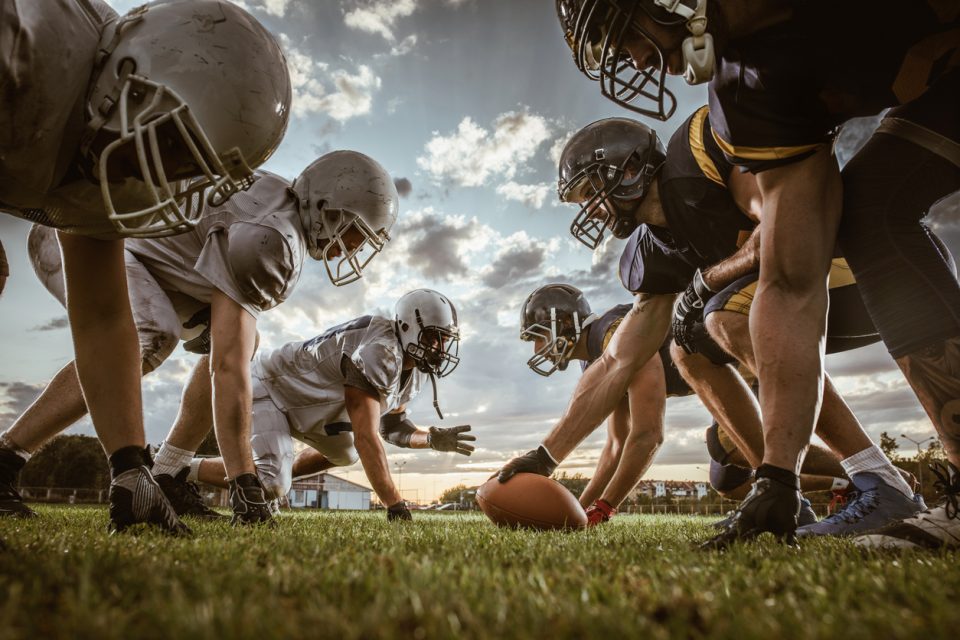 Football season brings with it memories of tailgating, pigskins and autumn cookouts. For auto dealers, though, it can also mean hit-or-miss weekends.
Don't let game day skew your sales. With the right strategies, you can use this time of year to maximize your marketing and, in turn, your profit.
How Football Can Affect Your Sales
Managed correctly, football season can give your sales a boost and provide extra opportunities for exposure and interaction with customers. For example, this is a great time of year to show off trucks and SUVs with dressed-up tailgating displays. However, be prepared that all football – high school, college or professional – has the potential to disrupt dealership traffic.
To connect with the most customers, you'll want to keep marketing neutral. Unless your dealership is located within an actual college town, it's best to not pick a specific team. Likewise, it's smart to keep football out of the conversation unless the customer brings it up. Fans are very loyal, and you don't want rivalry breaking up a deal.
Some things will be beyond your control. For most dealerships, sales will lag during Saturday college games and Sunday's pro football matches. The same holds true for small town Friday nights. These high school games draw big crowds, so steer clear of any Moonlight Madness sales or similar time-oriented sales events. People are also likely to travel for these games.
Where to Focus Your Efforts
If everyone is watching football, you want to advertise during the games, right?
Advertising during the game is actually one of the biggest mistakes you can make for your gameday strategy. Fans are fully invested in the live programming, meaning that commercial breaks will be used for bathroom runs and snack refills. For a fraction of the in-game cost, you can instead reach fans on ESPN, Sports Radio and postgame shows.
There is one exception to the rule, and that's digital marketing. Fans are still using their smart devices during the game and the breaks, so it makes sense to have a presence online. As for media, schedule it around the games. Saturday morning TV or radio is as close as you want to get, but be sure not to advertise against the games.
Lastly, refrain from having your call center make outgoing calls during the game. You should also be aware of the end date of sales, direct mail and email campaigns. You don't want the last day to fall on a game day.
Related reading: Our 2018 Media Buying Guide
Touchdown
When played wisely, these tactics will give you the most bang for your buck in football season advertising. The most important takeaways are to prepare for gameday sales disruptions and to plan your marketing around it. After that, you're set to score the rest of the season.
John Paul Strong
John Paul Strong combines his two decades of automotive marketing experience with a team of more than 140 professionals as owner and CEO of Strong Automotive Merchandising.
Stay in the fast lane
Get industry updates delivered
to your inbox