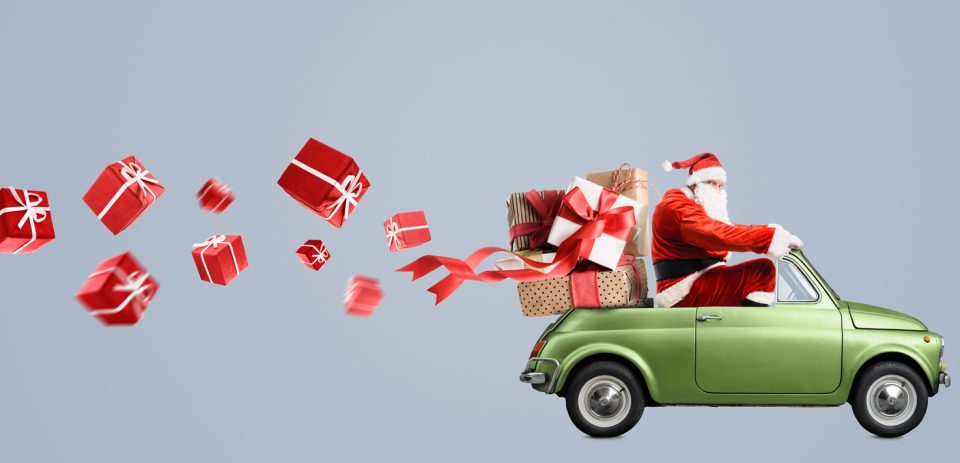 The way drivers shop for cars today is very different than how things worked just a few years ago. With so many resources at their fingertips, your potential customers are far more likely to do the bulk of their research and shopping online rather than start at your dealership. A robust digital presence is essential now, and your ability to stand out online is especially necessary during the high-traffic holiday season.
Car Shopping is Changing
According to a 2013 Google/NetPop Global Auto Shopper study, potential customers now visit dealerships less often during the research process. A typical search in 2005 involved five individual dealer visits, while that number dropped to 2.4 by 2013. In 2019, the average number of visits had fallen to 1.7. Around 53 percent of these customers make a decision after one test drive – if they test anything at all.
That activity has transferred online, with an average of five individual website visits per shopper. Google also reports that viewers watch more than 60 million test drive videos on YouTube each month. Overall, search engines, brand websites, and videos make up the primary resources for digital research, followed by dealer and regional sites and third-party review sites.
Reach Shoppers While They Research
By 2019, millennials surpassed Generation X in new vehicle purchases, and they're projected to widen the gap in the years to come. As the first digitally-native generation, tech-savvy millennials do most of their car shopping online, and by the time they arrive at a dealership, they're already familiar with the make and model that they want. This means that you'll need to make your business easy to find online.
It's common for a prospective customer to spend up to three months researching their purchase before arriving on a lot. That's your window to reach them with effective online marketing. As they narrow down their options, a shopper may consider multiple manufacturers and model types. Ultimately, nearly two out of every three shoppers find their dealership by searching online.
Step Up Your Reach for the Holidays
Like many other markets, the automotive industry experiences seasonal spikes in business. Year after year, sales begin to climb around the last Saturday of October, spiking on Black Friday, and reaching a peak by the last Saturday of December.
In response, dealers should prepare for the yearly influx by reinforcing their investment in paid search. Google Consumer Surveys indicate that 51 percent of new car shoppers intend to make their purchase around a special sales event. Of that number, 22 percent are specifically waiting for Black Friday or other year-end events.
Google Internal Data and comScore indicate that there are 40 million searches for incentives, deals, Black Friday, or year-end material from early November to late December. During the holiday season, dealers should increase their marketing presence across platforms with messaging that communicates their offers, sales, and incentives.
Paid Search is the Key to Optimizing Your Reach
A carefully-crafted local campaign can put your business in front of shoppers during their research process. Employing a diverse range of Google tactics spreads a wider net across different channels, making your dealership discoverable via the search engine, maps, and YouTube.
Strong Automotive Merchandising specializes in dynamic paid search campaigns that optimize your ad dollars with proven tools and expertise. Contact us to see how we can help you drive traffic to your dealership with effective online marketing.
John Paul Strong
John Paul Strong combines his two decades of automotive marketing experience with a team of more than 140 professionals as owner and CEO of Strong Automotive.
Stay in the fast lane
Get industry updates delivered
to your inbox