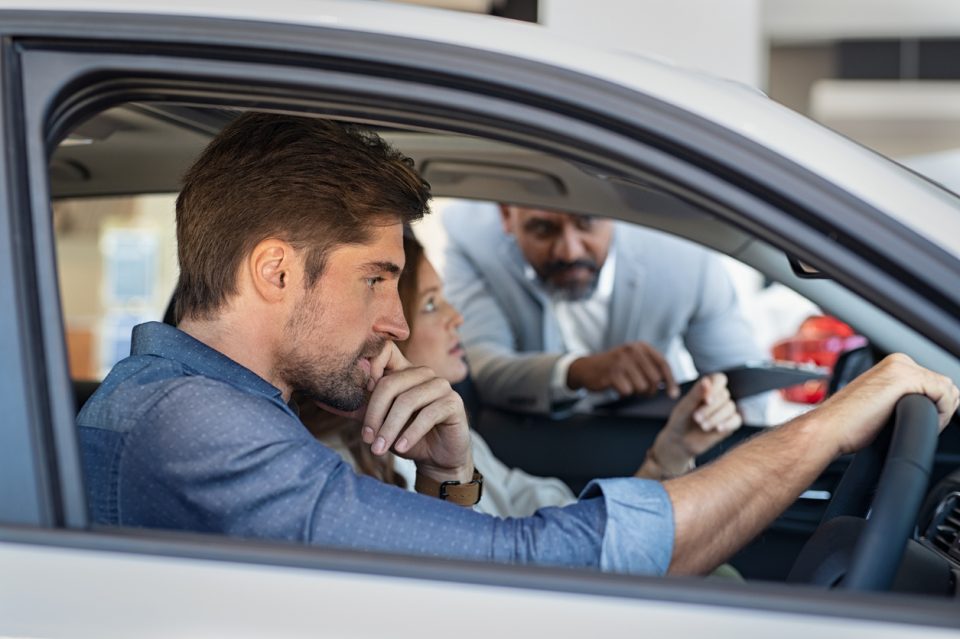 It's a question that seems to plague dealerships everywhere: will advertising the price of a vehicle online scare away potential customers? In our opinion, adding the price – or more clearly, an estimate of the price – can aid in sending solid leads into your dealership. However, there are a few things to take note of that will help you gain and retain leads and avoid scaring off shoppers.
Treat It as an Estimate
Have you ever heard of "webrooming"? It's when a shopper researches a product online before purchasing it. Often, they're looking for the best deal. Webrooming is exactly why using an estimate instead of a "firm" price is better for car shoppers. When you make it clear that the estimated price could change depending on several factors, shoppers won't be shocked when the out-the-door price changes for them.
Highlight that the actual price will depend on factors like down payments, financing rates, and the customer's credit score.
Try Estimated Payment/Lease Options Over a Calculator
Many shoppers who try to calculate the payment for themselves with an online tool are going to miscalculate and mislead themselves. Along with the standard estimated price, try offering estimated options for prices over 60, 66, or 72 months, along with leasing options.
Research Your Market
What are other dealerships around you doing online? If they're advertising prices online and you aren't, you're likely to be skipped by shoppers. Ask your customers in person what they think about online prices/estimates. After all, they're the ones whose opinions matter most.
Be Honest and Transparent
There's a good reason the saying, "honesty is the best policy" has become such a cliché. Advertising the estimated price rather than a "dealer price" that could change due to the aforementioned variables is more transparent, and shoppers will see it that way, too.
It's important to note that the transparency policy must extend to your showroom as well. You could have one of the best digital retailing tools available, but if you don't follow through in person, it won't matter.
We think that advertising estimated prices and being clear about the estimate is the best way to be transparent. Though you may lose a shopper or two due to webrooming, you'll earn more qualified leads in the end just by being honest.
John Paul Strong
John Paul Strong combines his two decades of automotive marketing experience with a team of more than 140 professionals as owner and CEO of Strong Automotive.
Stay in the fast lane
Get industry updates delivered
to your inbox