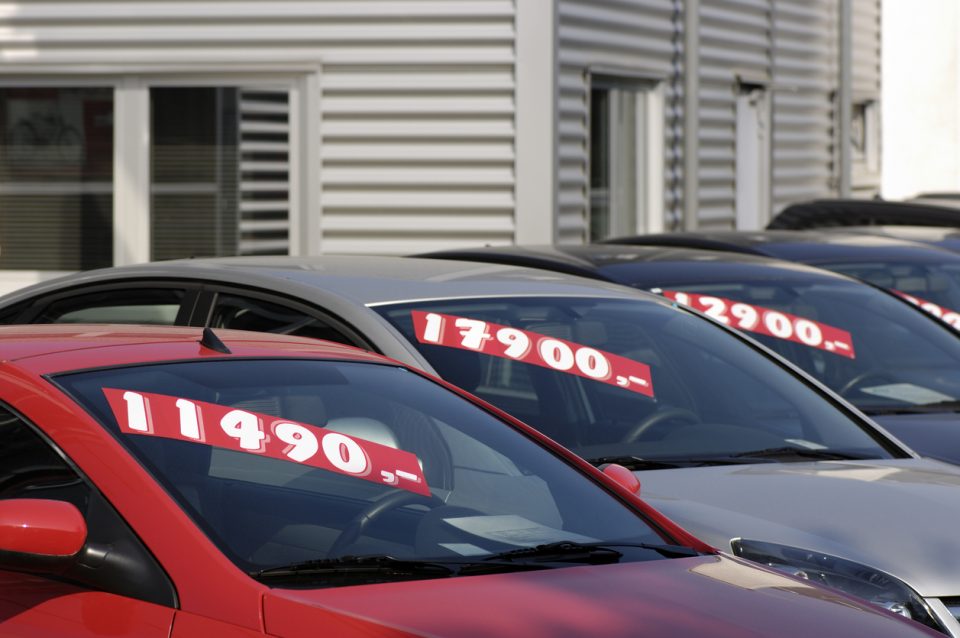 Smart automotive dealers know the importance of having an extensive and diverse used car inventory. In the current sales climate, it's becoming more important than ever before.
Why? Because as new car prices hit record highs, the demand for used and certified pre-owned vehicles is rising as shoppers seek affordable alternatives.
According to new research from Edmunds, the used car market is poised to hit its highest level since the recession, with a predicted 41 million used vehicles being sold in 2019.
What does that mean for your dealership? Well, for starters, it means you'll want to spend more time and effort expanding your selection of used vehicles – not just as a supplement to your new inventory but as a strong and compelling selling point with the potential to attract even more new customers.
Don't worry, though, if you're finding it harder and harder to snag the cars you want at auction. There are more gems than ever to be uncovered via other channels like social media and Craigslist. When you know where and how to look, you can enrich your used inventory without battling it out at auction.
Private Sales
With so much competition for the hottest sellers at auction – those being relatively low-mileage vehicles in the four-to-six-year-old range – dealers are having to get savvier about where to find the pre-owned vehicles to stock their inventory. Many of them are focusing less on auction and more on private trades and purchases. "We'll Buy Your Car!" is a common promise touted by dealerships seeking to build their inventory via private sales. Unlike trade-ins, the cash-for-cars transaction is just what it says it is – a purchase from an owner and an easy way to fill the gaps in your used car selection.
The Value of Trade Value
The trade-in has become an increasingly valuable practice, with an average of 43 percent of dealers' inventory coming from new trades and 23 percent from used trades, according to NADA research. Offering online trade value tools, on-site appraisals, and generous trade offers will put your dealership in a prime position to corral a variety of used vehicles. And it's a win-win, as these customers are both putting up their current vehicles and purchasing one of yours.
The Return of the Lease
Low-mileage, late-model vehicles that are returning from leases make excellent candidates when it comes to building up your used inventory. These cars are especially attractive as more affordable alternatives to new vehicles – but which still ooze "like-new" appeal. Fleshing out your pre-owned inventory with certified pre-owned models like recently returned leases is a highly effective way to grow your used inventory and continue to boast the magic marketing words of quality and value.
Marketing Matters
Acquisition of used vehicles may be becoming more challenging, but expanding your efforts from attending auctions to embracing private sales and trades will work wonders for your used car inventory. Lean on your full-service marketing efforts to make your customers aware that your dealership pays cash for cars, offers generous trade values, and is the place to go when you're ready to trade, sell, or buy.
John Paul Strong
John Paul Strong combines his two decades of automotive marketing experience with a team of more than 140 professionals as owner and CEO of Strong Automotive.
Stay in the fast lane
Get industry updates delivered
to your inbox