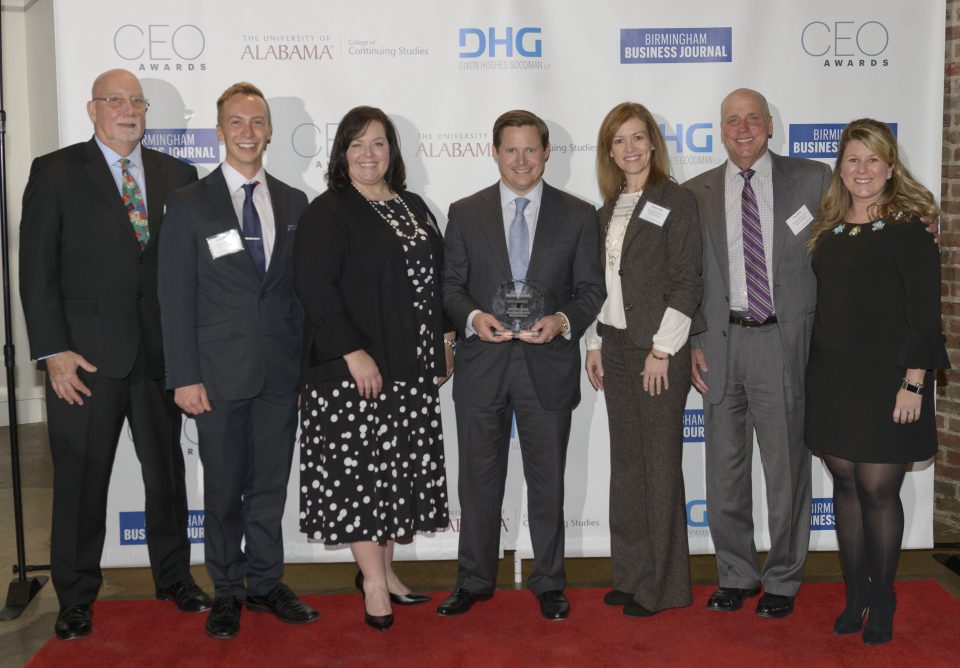 Winning an award is about more than fame and glory. It's a representation of months' – sometimes years' – worth of hard work. Though only a small group of people may be recognized, oftentimes awards are the culmination of an entire team or company's hard work.
Bringing Home the Gold
This month, Strong Automotive Merchandising ended 2018 on a high note. Agency owner John Paul Strong was named CEO of the Year by the Birmingham Business Journal.
John Paul was among five finalists nominated for the award in the 51–100 local employees category. This marks the second consecutive year that John Paul has been a nominee. According to the BBJ, he was selected as this year's winner based on the quantifiable successes he has brought to the company.
"An award like this wouldn't be possible without the outstanding work of everyone in our organization," John Paul said. "It is a reflection of the dedication we have to our dealers and to the relentless pursuit of excellence."
Propelling Advertising Forward
In receiving this award, John Paul is more equipped than ever to lead Strong Automotive Merchandising into 2019. The agency will benefit from increased press exposure, greater online visibility, and word-of-mouth publicity. This translates into more growth opportunities for the agency that will allow Strong to provide even better service to clients in 2019.
The accomplishments that lead John Paul to receive this award have already been of benefit to many dealers. For example, the Strong Digital Marketing Summits held in Austin and New York provided dealers with tactics and best practices from a consortium of industry experts and Google employees. Additionally in 2018, Strong beat the automotive industry's average click-through rate by nearly three times over. The average click-through rate for paid search ads was 3.76 percent; however, Strong clients enjoyed an average rate of 9.95 percent.
A Thank-You
John Paul would like to thank all of the readers of Next Day Traffic. Your support encourages us to produce more industry content and continue providing you with the latest trends, predictions, and advice.
Luke Thomas
Luke Thomas is the Director of Public Relations & Recruiting for Strong Automotive Merchandising.
Stay in the fast lane
Get industry updates delivered
to your inbox