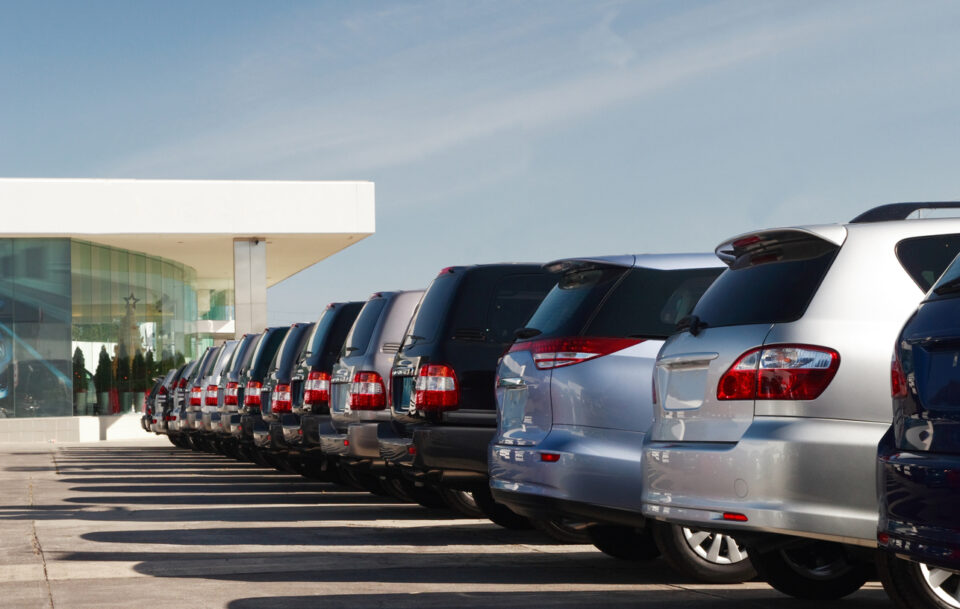 Every week, the Next Day Traffic blog will provide the latest roundup of news and dealership strategies surrounding the COVID-19 pandemic.
News: Ford, Honda, Toyota Plants will Reopen in April
Update: As of March 31, Ford has announced plans to keep plants closed indefinitely as the outbreak spreads.
As the nation's automotive manufacturing plants remain shuttered during March, Ford, Honda, and Toyota have announced plans to resume output next month.
Ford will restart North American plants in early April. Its Hermosillo facility in Mexico will reopen April 6 with one shift. In the U.S., Dearborn Truck, Kentucky Truck, Kansas City Assembly, and Ohio Assembly will resume production April 14. No dates have been given for the reopening of the company's remaining U.S. plants.
Toyota has extended its plant shutdowns through mid-April, but recently announced April 20 as the date the company will resume output.
Honda followed suit, announcing that production will resume at its five North American plants on April 7.
News: Senate Approves Stimulus Bill for Businesses and Consumers
After passing in the Senate, the 2020 economic stimulus package will be presented before the House this Friday. It is expected to pass, and President Trump has announced his intention to sign the bill.
While the automotive industry did not seek a specific bailout, the consumer spending checks and business tax credits will benefit the automotive sector. Support for other industries will also help to bolster the overall economy and increase consumer confidence.
Especially once the crisis begins to lessen, dealers can use carefully-crafted marketing to attract customers who might use the stimulus checks for down payments, maintenance, or purchases such as new tires. It is important to remain sensitive, however, and not take a profiteering approach with this type of messaging.
The Senate-approved bill also provides tax relief to businesses, including dealerships. Companies have until the end of 2022 to pay their full 2020 payroll taxes. They must pay only 50% by the end of 2021.
News: Service Centers Designated Essential, NADA Presses for Sales
The Department of Homeland Security has given dealership service centers the green light to continue operating during the crisis. While this is the national policy, some state and local governments have issued contradictory orders, making it difficult for service centers to keep their doors open. It is important to work with your local lawmakers if this is the case.
Sales departments have not received the same designation. NADA and other industry players asked in a letter to President Trump that vehicle sales be considered essential services as well. The reasoning stems from essential workers' need for reliable transportation, along with reduced transportation options as public transit shuts down.
Dealers have yet to receive official word from the federal government on the essential business status for sales departments.
Strategy: When Employees Are Uncomfortable Coming to Work
Above all, dealers must consider the health and safety of their workforce. As dealerships remain open in some capacity, there is the question of how to handle employees who express discomfort coming into work.
The best strategy in this case is prevention. Communicate upfront the safety and sanitation measures the dealership is taking for staff. This can include deep cleaning, low-contact interactions, gloves, and sanitizing stations. Reinforce these safety measures often in your communication, and ensure that they are being followed religiously. Doing so can prevent the anxiety employees may feel about leaving their homes to work.
Ultimately, if an employee is uncomfortable coming in after knowing the safety protocol, they should be allowed to stay home. Risk and safety tradeoffs are personal decisions for each of us.
Strategy: Try Mail Before Email
Look at your own inbox for an example of how many emails consumers are getting right now. Every company is addressing COVID-19, and much of the messaging is similar.
To stand out with your marketing, consider direct mail. This works especially well with a campaign that promotes your service department. Most people are at home these days, meaning that the mailbox is nearby and frequently checked. By sending your customers a physical communication, you avoid getting lost in an overly-cluttered inbox.
We'll be back next week with the latest on COVID-19 news and strategies for dealers.
John Paul Strong
John Paul Strong combines his two decades of automotive marketing experience with a team of more than 140 professionals as owner and CEO of Strong Automotive Merchandising.
Stay in the fast lane
Get industry updates delivered
to your inbox