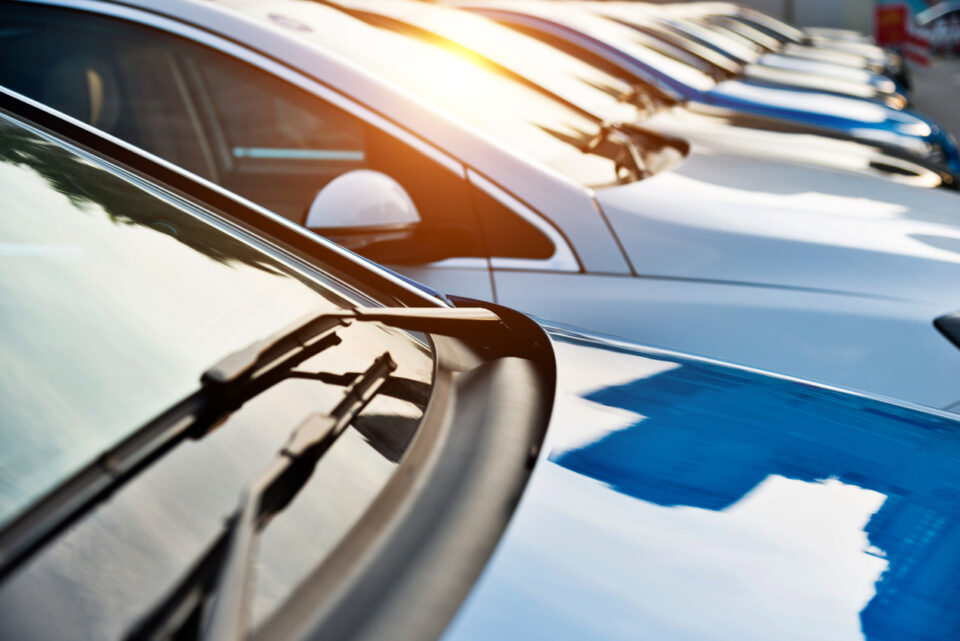 News: Auto Industry Provides Assistance During Pandemic
From manufacturers to individual dealerships, the automotive industry has shown its willingness to band together in times of crisis.
Carmakers like Ford and General Motors have banded with other corporations to begin producing ventilators for both the U.S. and abroad. While GM was already in talks with the White House, President Trump enacted the Defense Production Act to expedite ventilator production. This wartime power gives the federal government the power to direct companies to accept, perform, and prioritize federal contracts.
On the local level, some dealerships are going the extra mile to provide services like vehicle pick-up and drop-off, along with free oil changes and tire rotations for sequestered seniors. Enterprise Rent-A-Car has lowered its minimum rental age to 18 from 21, plus waived young driver fees, to help students returning home from college.
News: 2019's Top 10 Dealership Groups Released
Automotive News released its list of dealership group rankings based on 2019 new vehicle sales. The top three groups remain the same from 2018. For the others, ranking has shifted, but all of 2018's top groups made the cut in 2019 as well.
AutoNation Inc.

Penske Automotive Group Inc.

Lithia Motors Inc.

Group 1 Automotive Inc.

Hendrick Automotive Group

Sonic Automotive Inc.

Asbury Automotive Group Inc.

Larry H. Miller Dealerships

Staluppi Auto Group

Ken Garff Automotive Group
For the full report, click here (subscription required).
News: Auto Shows Transition to Alternate Formats
Already, automotive shows have been on the decline. Manufacturers cite cost and lack of marketing impact as reasons for pivoting away from traditional expos. With COVID-19 concerns prevalent, events like the New York International Auto Show have been postponed, while others like the Paris motor show are transitioning to new formats.
Increasingly, automotive manufacturers are turning to live streaming for product launches. The Paris show may encourage a similar route. Its organizers have rebranded the event as the Paris Motion Festival, which will feature a broader focus on transportation over passenger cars. The typical vehicle expos from automakers will not be part of the Sept. 26–Oct. 11 show this year.
This transition may be just another sign that the industry will emerge from this crisis more digitally-focused than ever.
Strategy: Watch Auctions for Rental Fleets
Right now, car rentals are down 80%, according to the American Car Rental Association. This is in no small part due to travel restrictions and shelter-in-place orders. Since most fleet cars are leased, rental companies must still make payments on these parked vehicles. This suggests companies will begin to de-fleet, offloading excess inventory at auction.
With rental companies eager to reduce their fleets and increase liquidity, dealers stand in a position to gain used inventory at low prices. While the economic future is still in question, one thing is for certain: Demand for used cars is twice that of new cars, and used vehicles have proven more resilient to market shocks like those of 2008–2009.
Read more: Used Cars, A Safe Harbor for Dealers
Strategy: Plan for a Future of Digital Retailing
The COVID-19 pandemic could be the thing that finally pushes automotive into the world of digital retailing.
A 2017 study reported that 59% of customers wanted to purchase a vehicle through a dealer's website. Conversely, only 35% of dealers were interested in selling vehicles via their websites. We can assume that these numbers have only grown in the past three years.
When the coronavirus crisis arrived, some dealers took the chance to beef up their online retailing, facilitating the sales process via phone and video chat. Others went as far as to offer vehicle delivery on purchases. In many jurisdictions, the law requires that most vehicle sales be conducted in person. Dealers' recent success in online sales may be just what the industry needs to spur regulatory change and make digital retailing standard practice.
Either way, once consumers become accustomed to the option of online car-buying, the demand will only move forward.
Stay tuned as we continue our coverage of COVID-19 and all things automotive.
– Your friends at Strong Automotive Merchandising
John Paul Strong
John Paul Strong combines his two decades of automotive marketing experience with a team of more than 140 professionals as owner and CEO of Strong Automotive.
Stay in the fast lane
Get industry updates delivered
to your inbox