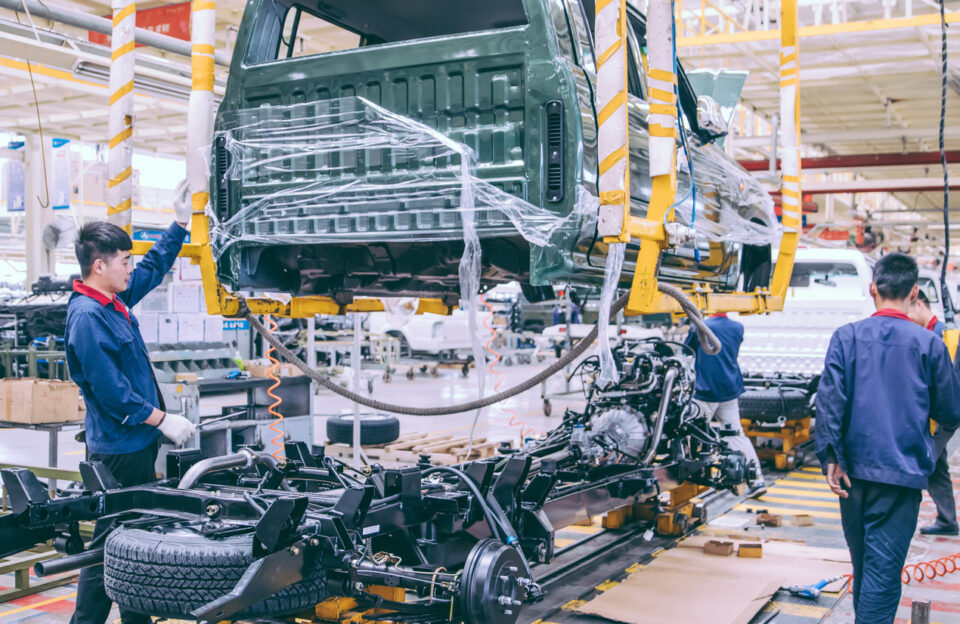 Auto Sales Rebound in Wuhan, Hints at Silver Lining
In Wuhan, China, the epicenter of the coronavirus outbreak, 99% of dealerships have now reopened. Better yet, some dealerships have reported sales returning to pre-crisis levels.
After two months of shutdown, many expected vehicle demand to remain stagnant in Wuhan. But dealers have been pleasantly surprised, seeing an uptick in demand from customers who now view a personal vehicle as safer than public transportation. Wuhan dealers have reported that medical professionals have been among the first to purchase.
Time will tell if consumer demand will remain steady, but the industry is cautiously optimistic about the quick rebound in China, hoping it is a preview of how America's consumers might also react.
Manufacturers Push for Factories to Reopen with Testing and Masks
Original reopening dates have been delayed for most auto manufacturers. Now, automakers are looking at ways to restart production with enhanced safety measures.
While production has yet to resume in the U.S., some manufacturers are testing restarts in other countries and have announced plans to reopen domestically by the first week of May. Ferrari announced voluntary blood tests for employees to know if they have been exposed to the virus. GM is using methods like temperature screening to prevent employees with fevers from entering the facility. Most automakers are using social distancing policies, daily health questionnaires, and gloves and masks to keep their workforce healthy.
With these announcements, automakers are giving suppliers a heads up on producing parts and supplies, a key step toward preventing supply chain shortages.
Detroit 3 Increase Market Share Amid Crisis
The automotive manufacturers known as the Detroit 3 (GM, Ford, and Fiat Chrysler) have outperformed competitors in terms of sales during the pandemic. The trio was the first to announce massive customer incentives and is reaping the benefits.
While sales are inevitably lower, the Detroit 3 held a combined retail market share of over 50% for a second consecutive week. This is the first time this has occurred since 2006.
A combination of solid customer loyalty, generous incentives, and resilient pickup truck sales have all contributed to the success of these brands. J.D. Power reported that new car sales have outperformed used sales across retail during the past week. This is a reversal of typical sales trends and is likely due to newly-announced incentives.
Strategy: Monitor Reviews During a Crisis
As part of STRONG's reputation management service, the team monitors reviews left on dealers' social media channels. Lately, we have seen a slight increase in negative reviews condemning some clients for operating during a crisis.
Of course, most know dealers provide essential maintenance and transportation to the public. But some customers see this as problematic. Now is the time to pay extra attention to your reviews. Be sure to respond to negative reviews empathetically while addressing the customer's concerns. Oftentimes, it's helpful to invite the customer to call you to continue the discussion offline.
The key here is to monitor and respond to reviews rather than letting angry customers sit unanswered.
Strategy: Keep Up With Expiring Leases
Even as the world has come to a standstill, customers with leases will still reach the end of their contracts. J.D. Power reports that about 1.8 million customers are scheduled for lease returns between March and July 2020. This represents an excellent opportunity for dealers to retain these customers.
The industry saw lease rates fall in recent weeks as customers have either opted to purchase in light of incentives or decided to delay leasing. Most manufacturers have issued policies for working with customers who want to extend their lease, ranging from 10 days to one extra month. Either way, customers will have to return their vehicle before long and must decide their next step. Historically, leasing customers tend to return to leasing.
This represents an opportunity for dealers to market to these customers and highlight services such as online buying and vehicle delivery. The easier a dealer can make the process, the more likely a consumer is to commit.
John Paul Strong
John Paul Strong combines his two decades of automotive marketing experience with a team of more than 140 professionals as owner and CEO of Strong Automotive Merchandising.
Stay in the fast lane
Get industry updates delivered
to your inbox