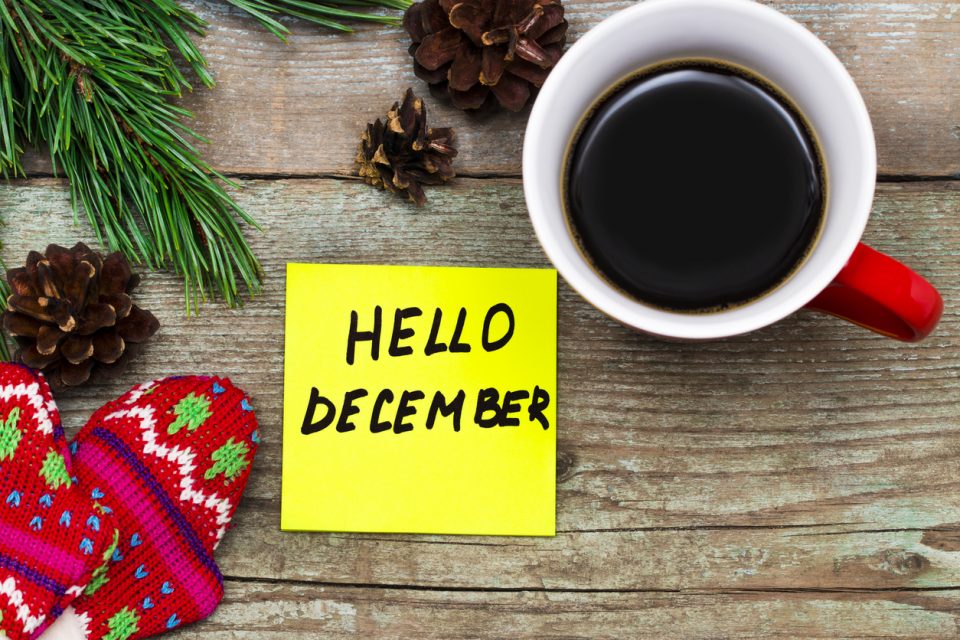 Why is the last month of the year the best month of the year? It's because December, and more precisely the last week of December, is the one time of year when a buyer's perception meets reality. It truly is the best time to buy.
Consumer perception is that dealers have to turn over inventory before the New Year and are more receptive to doing anything to make a deal. The reality is that manufacturers routinely pull out all the stops to gain market share and achieve sales goals, and according to Edmunds, they really do offer the highest discounts and best incentives at this time of the year.
So, what this convergence of perception and reality gives you is a huge opportunity. This may be the only time of the year when you don't have to create a reason to buy now. Instead, you can capitalize on reasons that already exist. The last week of December may be the only week of the year when a large portion of the population is off work, on vacation, and has specifically set aside time to shop for a new vehicle.
The most important question you will need to answer for consumers is, "What's in it for me?" (WIFM). Be prepared for your customer's frame of mind.
Holiday Bonuses
The hard work that consumers put in all year is being rewarded with holiday bonuses. This year, 63 percent of U.S. human resources professionals or hiring managers say their company plans to give employees a monetary end-of-year bonus, according to a report by Monster. That means a lot of consumers may not even know how much they'll have to put toward a new vehicle, but they'll know what they want and will be looking for a deal. This leads us to the next point.
Be Nimble
When year-end comes around, prospects start to continually check new vehicle prices. From Black Friday onward, manufacturers and dealers continuously adjust prices as they compete for shoppers. This isn't the time to be lazy or put your merchandising on autopilot. Stay sharp on digital and all your other pricing mediums.
Showcase SUVs and Crossovers
The market wants trucks and SUVs. According to USA Today, sales of compact cars fell 18.4 percent in November, and sales of midsize cars declined 15 percent. On the other hand, compact SUVs and crossovers rose 11.6 percent and sales of midsize SUVs and crossover increased 11.7 percent. This year, consumers will be looking to trade out of cars or upgrade to larger, more luxurious SUVs and crossovers. Your job is to build traffic. Hot vehicles build traffic. Don't lead your advertising with a 2018 compact car.
Use Fear of Winter
Your service lane takes on a whole new opportunity. In a lot of markets, there may be a sense of worry with consumers about whether their older vehicle can make it through another tough winter. As the threat of snow and freezing rain in many areas starts lurking, it is yet another reason for consumers to upgrade to a safe and reliable new vehicle.
Related reading: Dealer Goal for 2019: Don't Let Tech Trip You Up
Reinforce December 31
Even though most incentives run through January 2 or so, consumers think that you have to clear vehicles out of your inventory by the end of the year. Year-end tax deadlines, manufacturer deadlines, and business deadlines all reinforce the perception that it's to your benefit to get rid of vehicles by the end of the year.
Remember that during this time of year you don't need to create a lot of reason to buy. You do, however, need reasons to buy from you. The best way to do that is to take reasons already in the customer's mind and capitalize on them.
John Paul Strong
John Paul Strong combines his two decades of automotive marketing experience with a team of more than 140 professionals as owner and CEO of Strong Automotive.
Stay in the fast lane
Get industry updates delivered
to your inbox