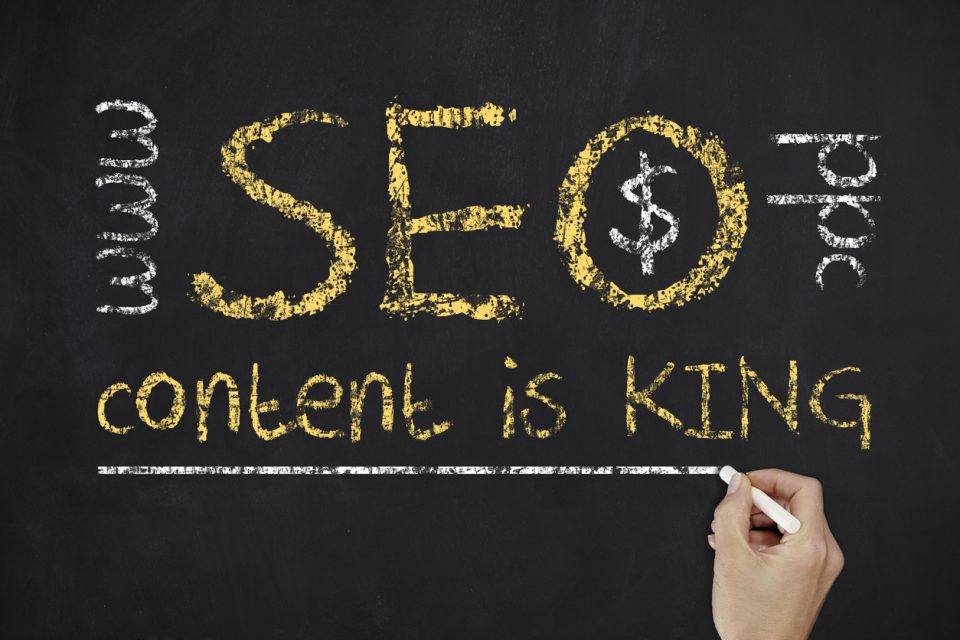 Dealerships may be using either SEO or PPC, or they may be using them together, but I still find it interesting how few are using them as part of a combined digital marketing strategy.
For maximum ROI it is imperative you learn how Search Engine Optimization and Paid Search work together to create a complete digital marketing strategy.
First, it's important to understand the roles they play individually, and you can see how they actually work to help each other.
What is SEO?
Short for Search Engine Optimization, it is the process of gaining website traffic from organic or natural results in search engines.
According to Moz, the definition of SEO is "the practice of increasing the quality and quantity of traffic to your website through organic search results."
I like this definition because it is devoid of tech jargon, and it expresses the objective of the practice of SEO.
Let's look at another detailed definition from the folks at HubSpot.
Rachel Leist says, "It refers to techniques that help your website rank higher in search engine results pages (SERPs). This makes your website more visible to people who are looking for solutions that your brand, product, or service can provide via search engines like Google, Yahoo!, and Bing."
In her definition, Rachel highlights what kind of results that a business can expect from SEO as well as a shortlist of the top three search engines where people will be able to find you once your site is optimized.
One of the best ways to bring this definition full circle is to show you exactly what the results are of a specific search by each respective search engine.
So, let's choose an industry-specific keyword and dive right in to see these results.
A search in the Google search engine for the term "best place to get my car serviced near me" reveals that there are 244,000,000 results for that term, and you can see the top results on the first page.
The first thing we see is a poorly-targeted ad from Chevy (more on paid ads later) and the top part of Google Maps.
After scrolling down, we see more details on the "map pack" (these are considered part of organic results, but you can also see paid ads in here as well), and the beginning of organic listings.
As we scroll down further, we find more organic listings and additional results based on similar questions. (Nothing official, but look for these to be paid ad opportunities in the future.)
What Is the Primary Benefit of SEO?
Consistent flow of "free" traffic.
Why is free in quotes? Unless you have the knowledge and skill set to optimize your website, you will have to pay someone to do it for you.
The bad news? It takes time. Depending on the competition for the targeted keywords, it could be as long as 12 months before you move to the top of the first page.
The good news? Once you are there, it tends to stick for a long time.
How Do You Win with SEO?
The big question is, "How do I optimize my site for the best organic ranking?"
There are four main aspects to achieving this with SEO:
Content: Having the most relevant content and best answers to a prospect's question.
On-page SEO: The optimization and organization of your content and HTML.
Technical SEO: How well your content can be crawled and indexed.
Off-site SEO: Building relevant authority, links, and social signals to ensure Google stacks the deck in your favor.
If you were to choose a one-word takeaway from all of this information, it would be Relevance. The more relevant your site and content is to the search, the more likely you are to get the best results.
What Is Paid Search?
Also known as Pay-Per-Click (PPC), Paid Search is a pay-to-play marketing tactic where you can buy traffic to your website.
According to WordStream, "PPC stands for pay-per-click, a model of internet marketing in which advertisers pay a fee each time one of their ads is clicked. Essentially, it's a way of buying visits to your site, rather than attempting to 'earn' those visits organically."
Here's another way to look at Paid Search:
A great definition from Wikipedia: "Pay-per-click (PPC), sometimes known as cost per click (CPC), is an internet advertising model used to direct traffic to websites, in which an advertiser pays a publisher (typically a website owner or a network of websites) when the ad is clicked."
It's easy to think that PPC only exists with search engines, but there are many networks out there that can generate traffic and are not directly related to the search engines.
PPC is by far an easier way of obtaining traffic without the need for all the technical and marketing knowledge for an optimization campaign.
Examples of PPC in Action
Using our previous example. Paid ads, when available, are the first listings you see and are denoted by a small "ad" stamp.
What is the Primary Benefit of Paid Search?
Two words: immediate results.
The good news? You can turn on an instant flow of relevant traffic and optimize for increases and decreases depending on need.
The bad news? You probably don't have an infinite budget, and every click is going to cost you money.
Related reading: States with the Highest and Lowest Cost-Per-Click for Search Ads
How Do You Win Using Paid Search?
There are two basic factors that will determine the success of a Paid Search marketing campaign.
Budget: If you have enough money, you can drive as much traffic as you need or want.
Relevance: How targeted is your campaign? The better you understand the needs of the customer and how to solve the problem, the more effective you can be.
See the connection? Relevance.
Two of the three main factors in Paid Search are ad cost and ad position.
Ad Relevance: Does your ad copy meet or match the keyword search?
Landing Page Experience: First and foremost, does the landing page meet or match the customers' expectations?
Why Combine SEO & PPC Efforts?
Before we jump into the details, here's a quick recap of what we've covered:
An Example of Relevance:
The most relevant search is someone looking for your brand name.
Oftentimes you can pay $0.25 or less per click for a search targeting your brand.
Why? Relevance. You are often going to be the only dealership with your specific brand name.
Product searches, on the other hand (i.e. "Toyota Tundra for sale"), can often cost in excess of 1,500% more per click.
Why? Relevance. You are not the only dealer that can or does sell Toyota Tundras.
How Do You Take Advantage?
Combine your SEO and PPC efforts under one campaign strategy.
While both the SEO team and the PPC team are performing independent keyword research, they often overlap.
The key to success is communication between the two teams and a shared goal of increasing rank, lowering CPC, and increasing ROI.
If your SEO team and your PPC team are in two different camps, they will have conflicting goals.
The Connection Is the Landing Page
The PPC team identifies key terms or topics that provide opportunity but are cost prohibitive.
This information is shared with the SEO team, who can focus effort on building a well-optimized landing page.
As the page increases in rank and relevance, the cost for each click will begin to decrease.
As the two teams continue to work together, they begin to identify user experience improvements and conversion opportunities, as well as long tail keywords for easy wins.
Next Steps
With the benefit of having basic, grounded knowledge of both SEO and PPC, it becomes easier to understand how these two tactics benefit each other. Now you can move forward making sure they are working cohesively and not against each other.
If your digital marketing is fragmented among several agencies, take the first step of finding a partner who can help you consolidate these tactics into one strategy.
If your digital marketing is being handled under one roof, you are ahead of the game. Ensure your marketing team has digital experts onboard who can and will take advantage of this opportunity.
If you haven't already, give us a call. We will walk you through our proven process of success.
John Paul Strong
John Paul Strong combines his two decades of automotive marketing experience with a team of more than 140 professionals as owner and CEO of Strong Automotive Merchandising.
Stay in the fast lane
Get industry updates delivered
to your inbox